Now assessed under Ecocert 26000, Pierre Fabre announces ambitious sustainable development objectives for 2025
22 October 2019
The Pierre Fabre Group has just been recognized by the ECOCERT 26000 assessment. From its first evaluation, the group was rated Excellent, with a score of 77%. This is a first for an international company of this size and in the cosmetics/pharmaceuticals domain. But above all, it is strong evidence that the Group has always been committed to placing nature and humans at the heart of its priorities. With people finally waking up to the consequences of global warming, Pierre Fabre is demonstrating that it cares about the future and has long been considering the interests of generations to come. We talk to Florence Guillaume, Director of Green Mission Pierre Fabre, the entity in charge of the Group's Naturalness and CSR policy.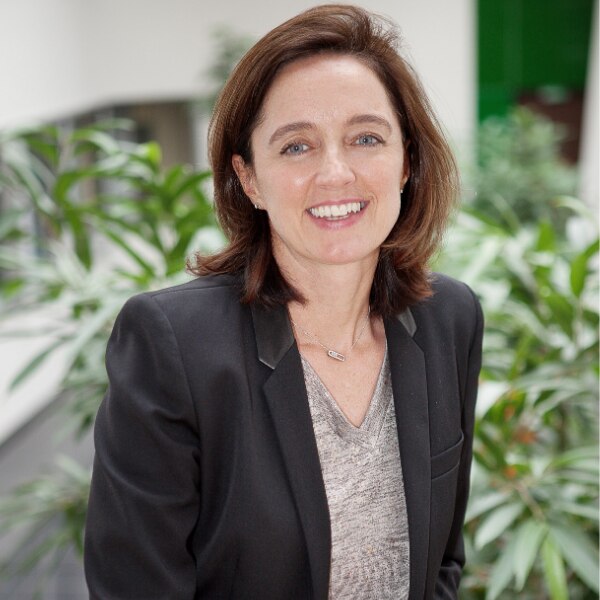 Can you tell us more about this ECOCERT 26000 recognition and what it means for the Group?
For us, it's a logical next step! The Pierre Fabre Group has always made respecting nature, biodiversity and humans core priorities. We are very proud of this fantastic collective performance, which has allowed us to be rated excellent. It is perfectly in line with our history and the authentic vision of our founder, Pierre Fabre. He was a pioneer in this domain: even in the 1960s, he already understood the importance of protecting nature and biodiversity. We are capitalizing on the past while embracing the future with awareness and respect for citizens, consumers and patients. 

Why did you choose this evaluation in particular?
Since 2012, we already had AFAQ 26000 recognition. We wanted to take on the new challenge of ECOCERT 26000. Approval from an external organization known for its independence and expertise is important for consumers today, who don't know who to trust. 

This is a demanding audit examining all the company's divisions, from General Management to Human Resources, and from R&D to marketing and industry. It covers 7 core subjects: Organizational Governance, Human Rights, Labor Practices, Environment, Fair Operating Practices, Consumer Issues, and Community Involvement and Development.

How does this evaluation affect employees of the Pierre Fabre Group? 
Today, this recognition is of great importance for employees, because it gives meaning to our work, in connection with our mission to care for Humanity in its entirety and its diversity. The Ecocert audit mobilized a large number of people: 135 employees in total, 50 of whom were randomly selected, in 5 countries for 18 days. It was a huge success that brought everyone together. What's more, it really responds to the expectations of citizens and to current events, as expressed recently in France by the "students' manifesto for an ecological awakening.";
 
The students' manifesto for an ecological awakening provides positive and necessary momentum. We invite these young people to join the Pierre Fabre Group and take action!
What do you think about these 30,000 students calling for responsible political action within our society? Does it strike a chord with you? 
Of course! This manifesto provides positive and necessary momentum, because the young generations of the future will see their lives increasingly disrupted by global warming. They are acting wisely, and for this, we owe them great respect. We must rise to the challenge of their demands. Environmental protection is the priority of priorities. All other concerns will be obsolete if life on Earth disappears due to global warming. Young people have the power to provoke transformation and drive change! It takes courage to face the challenge that lies ahead. We all have our part to play, and change cannot wait. 

Some of these students also say they would be prepared to "go to a competitor who pays less, but who places sustainable development at the heart of their strategy."; What's your opinion on this?

 I understand entirely. The ecological emergency takes priority. We must act, reassess our ambitions, and be clear about the situation. Pursuit of profit is not what matters. Meaning and commitment are the true drivers in our lives. It makes sense for young people to choose companies where they can be useful by protecting the planet. They are taking control of their future. We invite these young people to join the Pierre Fabre Group and continue taking action. 
Can you give us some examples of the Pierre Fabre Group's actions on this issue?
After an eight-year development period, we recently launched our patented "Green Native Expression"; technology, in partnership with an SME in Tarn. It allows us to extract sap from plants without using solvents. This is an innovative, highly natural and eco-friendly process. 

And in the future? What are the Group's next environmental goals?
Although our ECOCERT 26000 assessment has highlighted our strengths, it has also identified points for improvement. This provides very helpful guidance for our strategic roadmaps.
We are already in a position to announce our commitments:
100% of our new products will be eco-designed starting this year,
80% of new plant extracts will be sourced from plants grown in line with organic farming principles by 2021,
A 30% reduction in our CO2 emissions by 2025,
A 25% reduction in our energy consumption by 2025.