Blue March: Pierre Fabre supports colorectal cancer awareness month
26 February 2021
Image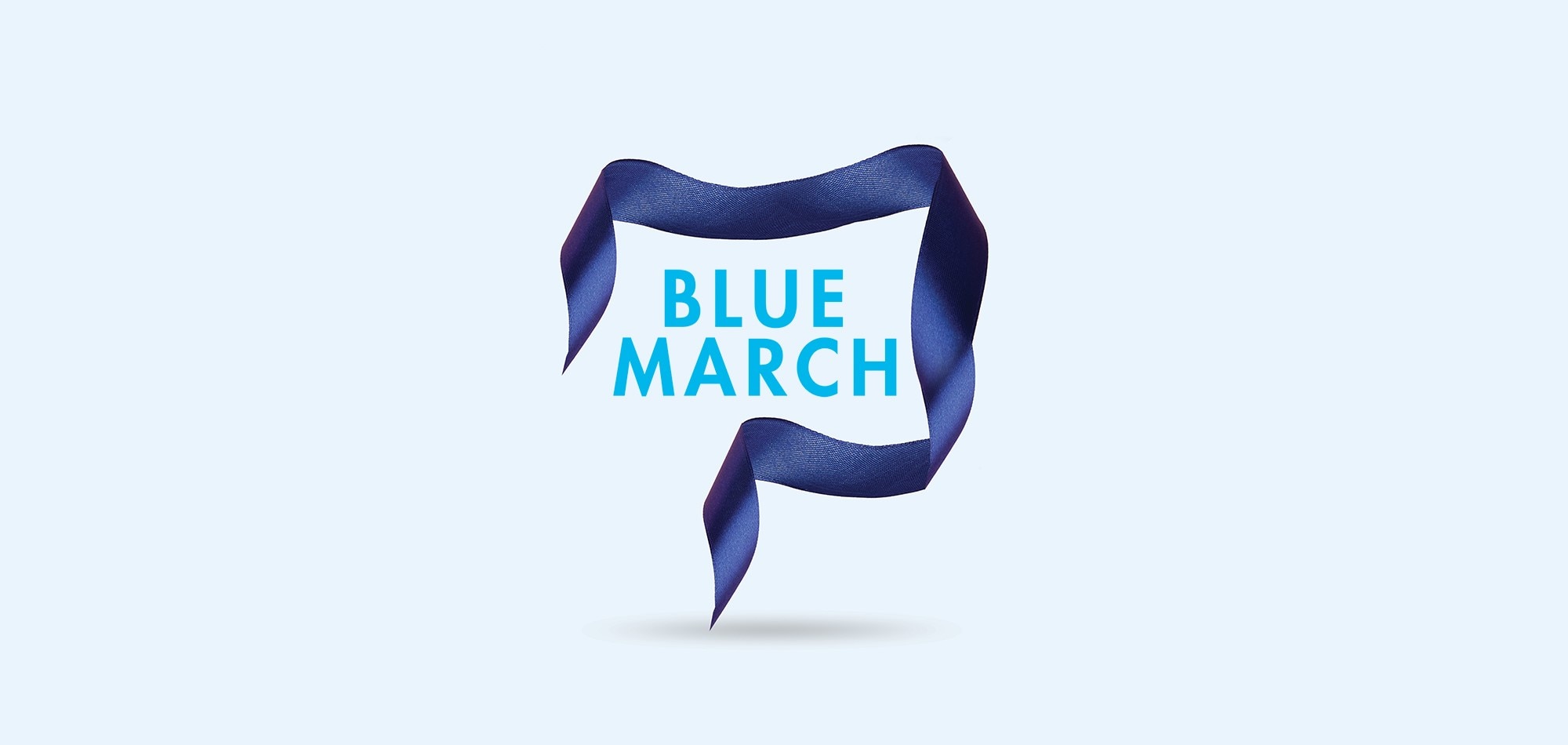 Colorectal cancer (CRC) is the third most common cancer in the world1.
In 2020, it was responsible for the deaths of nearly 940,000 people1, and it is estimated that most of these deaths could have been prevented through early screening2.
In most cases, CRC can be treated if it is diagnosed at an early stage2. It may also be prevented by simple lifestyle changes3, but the taboo and embarrassment surrounding this subject is the main obstacle.
 
Image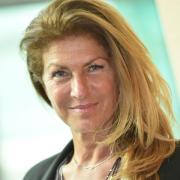 During Colorectal Cancer Awareness Month (Blue March) it is important to remember that colorectal cancer is the 2nd most common cancer in women and 3rd most common cancer in men. This year, as we did last year, Pierre Fabre is committed to raising awareness of this disease with a visual campaign focused on highlighting the key risk factors. We all know that despite available treatment for the disease, early detection is the best prevention and stay the best option. Show your support by wearing something blue during the month of March!
Key Facts
Exact mechanisms leading to CRC are not yet fully understood, research shows that some key risk factors can be linked to our way of life3:
Physical inactivity: Current research consistently shows that a lack of regular physical activity is considered a risk factor for CRC.
Red and processed meat: A high-consumption of red meat and/or processed meat has been shown to cause a higher risk of developing CRC
Heavy alcohol consumption. 
Smoking. 
On top of avoiding these risk factors, there are some simple things we can include in our everyday life to lower the risk of getting CRC:
Regular physical activity: Regular activity can help you lower your risk of getting colorectal cancer
A daily intake of fibers: A daily intake of fiber from fruits, vegetables and whole grains can help you lower your risk of getting colorectal cancer. 
If taken in time, most colorectal cancers can be treated. About 95% of colorectal cancers are considered sporadic and only about 5% are of genetic origin4. Based on your age, individual and family history, your doctor can advise you on when to start screening for CRC. It can help detect CRC at a very early stage.
Symptoms may include, but aren't limited to:
Change in bowel habits, 
Unexplained weight loss, 
Blood in stools, 
Abdominal pain and/or discomfort, 
Fatigue5.
So talk about CRC with your doctor.
Our commitment 
At Pierre Fabre, we believe that every time we take care of one person, we make the world a better place. Blue March is a month to raise awareness, and we are all committed to spreading the message, one person at a time. Why not join our weekly challenges?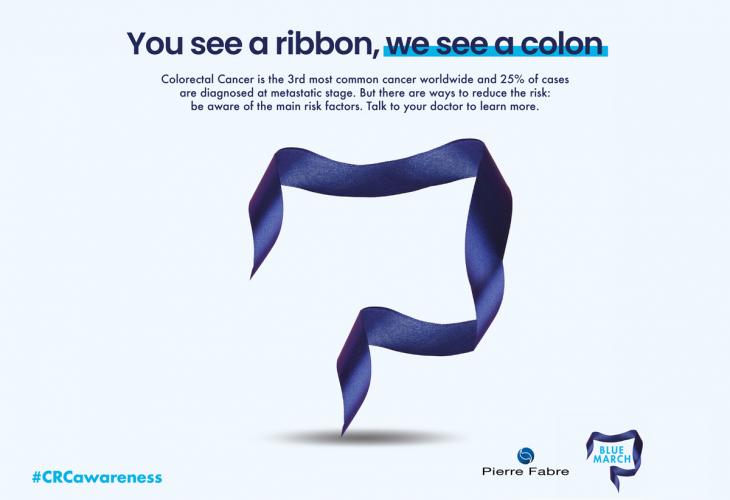 Week #1: Dress in Blue
On March 5th, our employees will dress in blue to show their support for all people affected by CRC and their carers, as well as to raise awareness about prevention. Start a discussion by wearing your best blue outfit on CRC Awareness Day #CRCawareness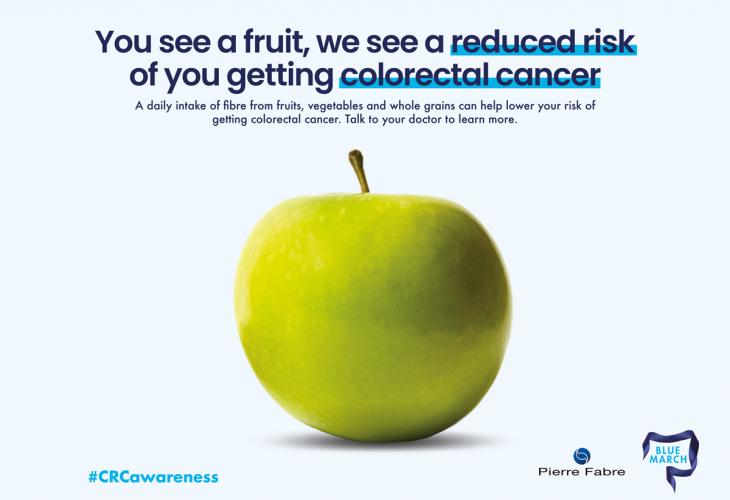 Week #2: An apple a day
Did you know that regular fibre consumption can help reduce the risk of developing colorectal cancer6? Our employees will take the challenge to eat an apple a day or bring some to their loved ones. Why not offer an apple to your loved ones and raise awareness about CRC?
 
Week #3: A daily stroll
Inactivity is one of the main risk factors for colorectal cancer6. Our employees will encourage each other to take a daily 30-minute walk. Whether you're working from home, or in an office, invite your colleagues and friends for a daily stroll.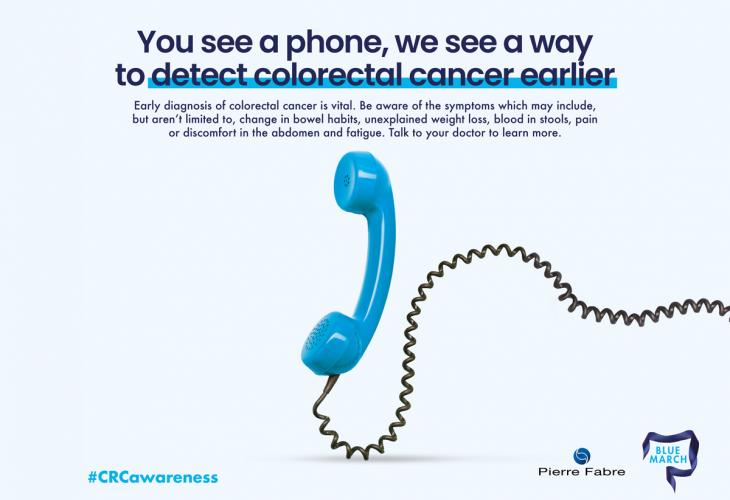 Week #4: Spread the word
Blue March is the perfect time to start a conversation about CRC. This week, we will invite our employees to share information on CRC prevention with their loved ones. Show your support and join the #CRCawareness conversation by liking, sharing and commenting on our CRC Awareness Month social posts.
Our commitment beyond CRC awareness month
Pierre Fabre has focused his efforts on oncology since 1978. Being able to leverage unique synergies between our oncology, dermatology and dermo-cosmetics businesses, we aim at  improving the lives of people with cancers where there are currently limited treatment options. 
Image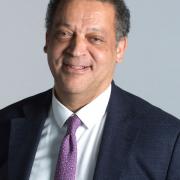 For more than 40 years, Pierre Fabre has been involved with research into innovative cancer treatments. However, we have not forgotten the importance of preventive messages. They remain essential and are to be shared with the general public and health care professionals. This is the reason behind our Mars Bleu program, which demonstrates our commitment, alongside patients and health care professionals, in the fight against this disease, the impacts of which remain underestimated.
If you want to learn more: