Botany For Change Award Ceremony 2017 by the Klorane Botanical Foundation
29 May 2017
For its second national award, the Klorane Botanical Foundation invited French students of botany, horticulture, architecture and landscaping (two year vocational degree to five year degree level) to revegetate our cities and lives by creating The City Garden of the Future around the theme of Botany and the 5 senses. Students were able to submit their application online up to the March 6 deadline. The presentation of the Botany for Change Award 2017 took place last weekend in Parc de la Villette in Paris.
A jury of experts and enthusiasts met to select the winning group
For this Botany for Change award, the Klorane Botanical Foundation wanted to surround itself with key players in the botanical world, moved by the desire to combine different yet complementary, technical, creative and visionary viewpoints:
Florence Guillaume - Director of the Klorane Botanical Foundation.
Alain Baraton - Head Gardener of the Grand Parc du Château de Versailles and the Domaine National du Trianon and author of numerous botanical publications.
Ursula Kurz - Landscape architect, co-founder of Pasodoble, the landscape architecture and design studio that participated in the creation of the Parc de la Villette (1984 - 2005).
Valerie Chapal - Technician working in the Parc de la Villette Operational and Planning Department.
Eric Chiron - Professional landscaper
Marc Jeanson – Head of the French National History Museum National Herbarium (the world's leading herbarium with eight million specimens).
Image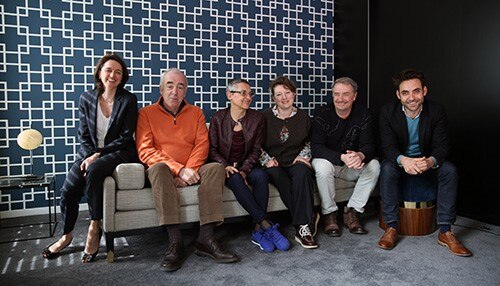 The winning project was Ligne Diffuse, presented by Arnaud Haincaud and Anthony Menut, students at the École Nationale Supérieure de Paysage in Versailles. The jury was charmed by this original creation, a garden at once productive, ornamental, and making using of medicinal plants.
Image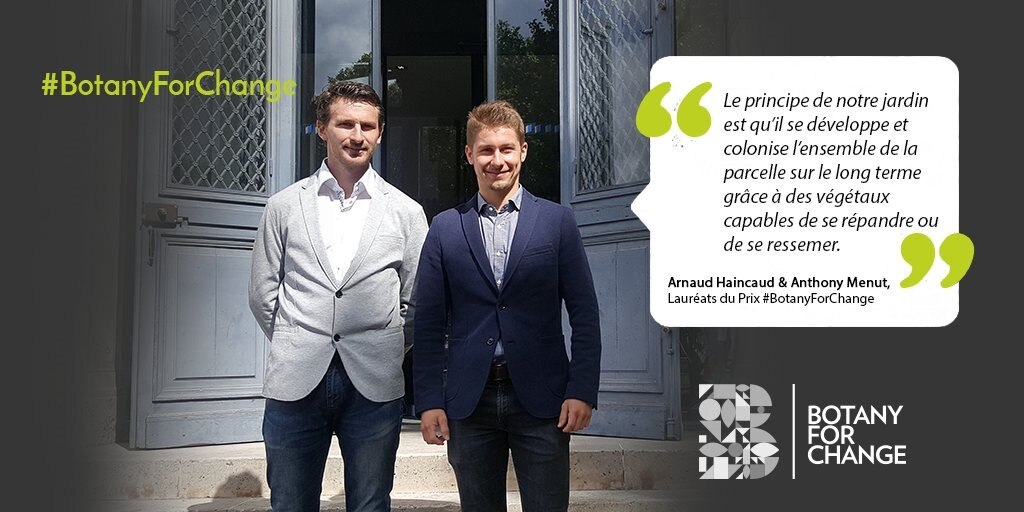 Image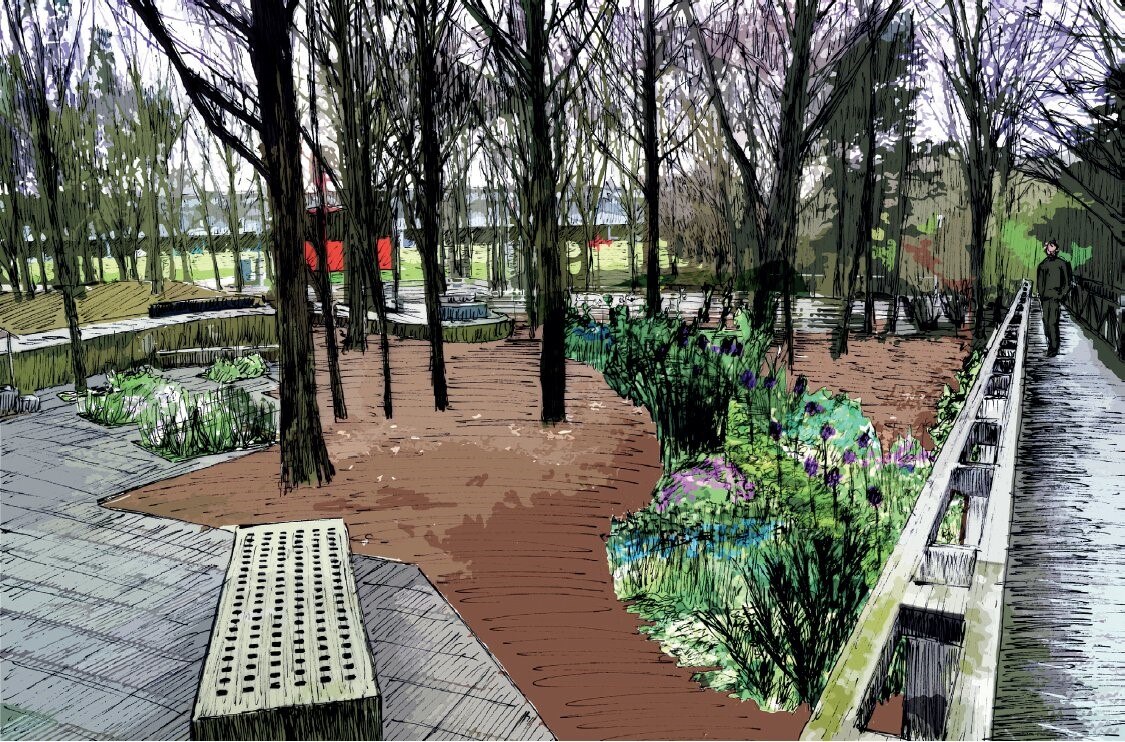 Botany and biodiversity take pride of place in The City Garden of the Future
Educational workshops were organized so that participants could learn the little secrets and top tips of the plants the Garden of the 5 senses, view the winning garden, create a traditional herbarium and stroll in the Garden of the 5 senses. For young and old alike!
| | |
| --- | --- |
| Image | Image |
Visite de Françoise Nyssen, Ministre de la Culture au Jardin urbain de demain #BotanyForChange https://t.co/aojaCbulxT

— Pierre Fabre (@PierreFabre) 19 mai 2017

For more information about Klorane Botanical Foundation