Call for applications : Immuno-oncology Group leader
May 20, 2016
The brand new "Oncopole" campus, based in Toulouse (South West of France), gathers academic, scientific, medical, clinical, technological and pharmaceutical research on cancer. Its missions are to improve fundamental knowledge on all aspects of cancer biology and to provide patients with rapid access to innovative and individualized treatments. The main actors of Toulouse Oncopole are:
The Cancer Research Center of Toulouse (CRCT), a public research laboratory supported by Inserm, University Toulouse III-Paul Sabatier and CNRS

The  

Institut  Universitaire  du  Cancer  de  Toulouse-Oncopole  

(IUCT-O),  a cancer care center
 Oncopole is the place where clinicians from IUCT-O, translational research groups and basic scientist from CRCT have the ideal environment to develop their projects. CRCT is focused on the better understanding of the four "cancer editors" levels:
Genetic & Cellular Oncology
Tumor Biology
Hematology & Immunology
Experimental Therapeutics
 Fondation Toulouse Cancer Santé, jointly with Pierre-Fabre Research Institute, is recruiting an outstanding young immuno-oncologist for a team leader position within the Cancer Research Center of Toulouse (CRCT).
 Tasks and responsabilities
Establish and run a world-class translational research program in immuno- oncology in both hematological and solid tumors with a focus on resistance to treatment to immune checkpoint modulators
Translate the research programs into early phase clinical trials

Set-up highly visible collaborations with academic and pharma partners 

Training of PhD students and occasional courses in PhD programs

Recruit and supervise a research team
 Profile
MD, MD-PhD or equivalent degree

Several years of successful experience in oncology drug discovery and early development in academic and / or Global Pharma environment

Translational research experience in the field of immune-oncology

Excellent network demonstrated by collaborations with private and public partners

Outstanding research track record o Strong leadership skills

Ability to interact with private (pharma or biotech) and public partners and to manage research multidisciplinary programs.
Application
Candidates  will  be  required  to  detail  information  about  their  previous  work and submit a competitive project proposal.
Applications: CV, research project (4 pages), publications & patents list, grants, references in English - 10 pages max
Applications  must  be  sent  to:  join.crct@inserm.fr  with  reference:  "TCS  IRPF Immuno-Onco"
Only applications received before July 31st 2016 will be considered.
Selection Process
After a first selection round "on record", candidates will be invited for a two- day visit and presentation in Toulouse. The invitation includes full coverage of travel expenses, accommodation. The final selection will take place in autumn 2016, the candidates will be audited by the international jury of IUCT-O.
Successful candidate will receive a 5 years start-up grant, an appropriate research laboratory and offices at the Inserm Cancer Research Center of Toulouse.
Image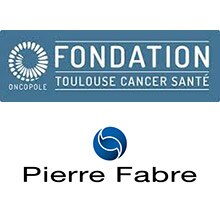 Employer: Inserm
Location: CRCT – Toulouse Cancer Research Center, 2 avenue Hubert Curien, CS 53717, 31037 TOULOUSE CEDEX 1, FRANCE
Expires: July 31st 2016
Job type: Group leader – Principal Investigator Salary: Unspecified
Qualification: Postgraduate – MD – MD-PhD Job hours: Full time