Ehealth awards 2016: jury unanimous for an innovative cell-phone based health project
26 July 2016
The Pierre Fabre Group has sponsored the eHealth Awards since the event was created (eHealth Summer University), which was presented this year to JokkoSanté, a Senegalese startup.
This year's Awards attracted nearly 100 applications, of which 25 were shortlisted by the jury.
JokkoSanté, an efficient virtual community pharmacy, provides a simple and innovative solution to the problems of accessing medicines in Senegal based on mobile telephony. The application allows fairer access to medicines through a very original circular economy and solidarity financing mechanism.
Created in 2014 in Dakar, this social economy project is spreading all across Senegal. An agreement is under negotiation with the Ministry of Health. Among other awards, JokkoSanté won the African Entrepreneurship Award in 2015 and the e-health Award from the Pierre Fabre Foundation on July 4 this year.
Image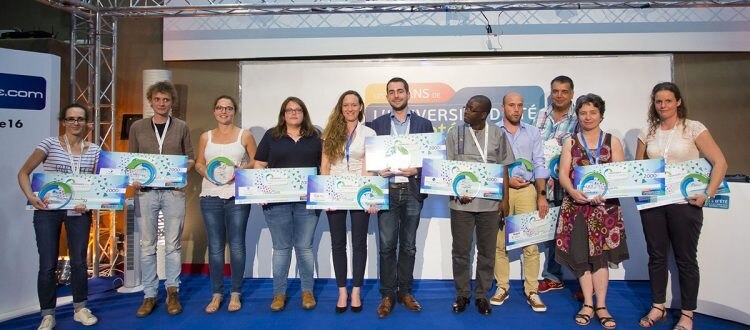 We find this initiative particularly meritorious because it originated in Africa, a region that was dear to our Founder and a strategic area for the development for our Group. It deserves our support because it involves a solidarity-based circular economy and seeks to tackle the issues of counterfeit medicines. These are major challenges for the African continent which matter to our company. Access to medicines and quality care in developing southern countries is moreover the mission of the Pierre Fabre Foundation, our main shareholder.

Bertrand Parmentier, Group CEO, during the Awards ceremony.
To find out more about the JokkoSanté project