Elgydium raises awareness about oral hygiene among children in Singapore
April 24, 2015
In collaboration with the Singapore Ministry of Education, our local partner Medimex is launching a national campaign to raise awareness about oral hygiene for children under 7.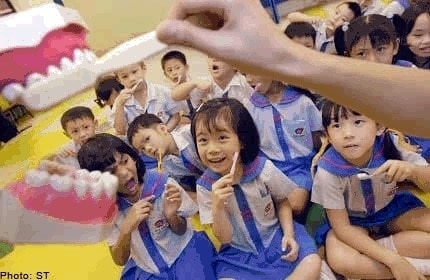 Since the beginning of April, all pre-school children have been given a tube of Elgydium Junior toothpaste and an Elgydium toothbrush. In addition, the brand supports the National Dental Service's educational program in providing information and raising awareness about brushing teeth every day.
The implementation of this collaboration is representative of the involvement of Elgydium, and more broadly the Group, in oral health campaigns worldwide.