Naturactive : 2018 Clinical Aromatherapy prize
7 December 2018
The Naturactive Clinical Aromatherapy Prize supports care staff in a hospital environment who follow innovative protocols based on essential oils. This is a rapidly expanding approach to care.
Image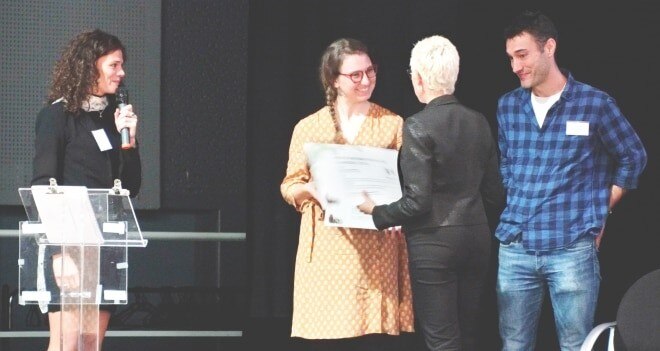 Created in 2015, the Clinical Aromatherapy Prize each year rewards two project teams who receive a grant of 5,000 euros. The sum is used to finance training courses, equipment purchases and research projects. More than that, the award gives the winning teams the recognition they need to continue their work, in order to feed into future scientific publications.
Uses are diversifying
Each year, we receive around twenty projects. At the start, they were mostly to do with palliative care. Today, health professionals are increasingly using essential oils to complement conventional therapies in oncology or geriatrics etc. There is a great need to improve the comfort and well-being both of the patients, and of the care teams, explains Cécile Vue, Naturactive Projects Manager.
In 2018, the winners were the teams led by Marie Schwebel, an occupational therapist attached to the Strasbourg University Hospitals (HUS), at the Centre for Orthopaedic and Hand Surgery, and by Andoni Alli, hospital pharmacist at the Hendaye Marin Hospital.
Selection criteria
The jury selects projects based on three criteria: the topic's originality; the analysis of results according to internationally-recognized assessment scales (pain, anxiety, etc.); and whether the study could be the subject of a scientific publication.
A prize that mirrors practice
The idea for the prize came from the field. The Pierre Fabre team responsible for hospital relations and markets identified an increase both in the demand of health professionals for essential oils and also in care protocols using such products in hospitals. In the light of this, Naturactive's Science Department decided to respond by supporting their approach.