Naturactive: nearly 14 metric tons of helichrysum harvested in the Tarn
July 4, 2016
"Helios" the sun, "khrysos" gold… as its Greek name suggests, Helichrysum owes its name to its bright and warm yellow color. Emblematic of Corsica, it is due to its highly essential oil that our expert brand in natural health, Naturactive, started organic cultivation of the plant two years ago, in the Tarn.
In 2014, in accordance with our Botanical Expertise Pierre Fabre approach and to secure the supply for the Naturactive brand, we decided to start cultivating Italian Helichrysum on our land, in Lavaur, in the Tarn. This was a challenge taken on with great success by our agronomists who succeeded in acclimatizing this plant from the Corsican scrubland to the clay soil of the Tarn.
This year, the 7.5 cultivated hectares have produced nearly 14 metric tons of golden flowers with an intense and intoxicating fragrance, that some people associate with curry.
Image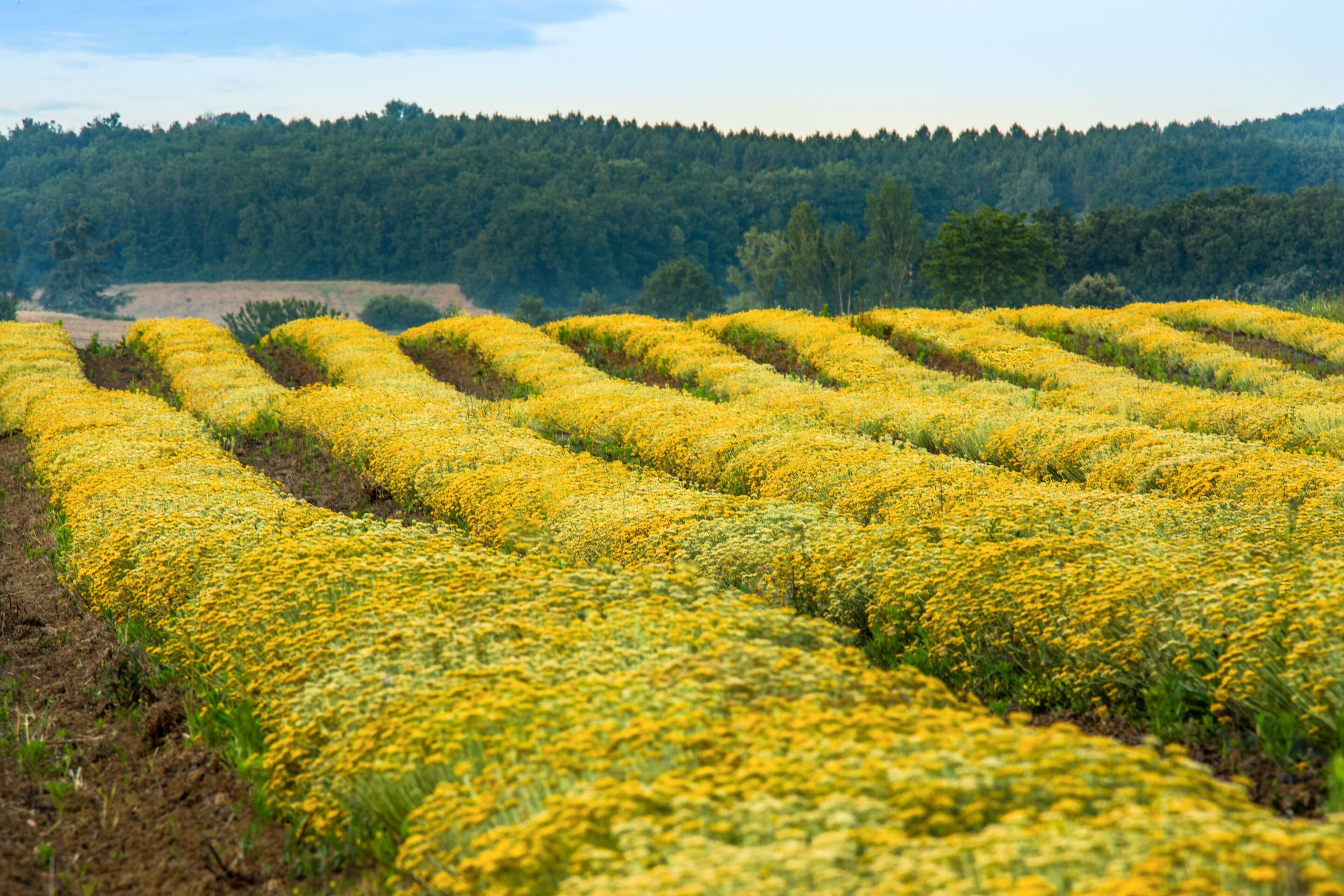 This Helichrysum is now marketed by Naturactive as an organic essential oil. Sought after for its soothing and regenerative properties, it is obtained by steam distillation. We carry out this distillation using a mobile still installed right next to the field of crops! A technical feat to cultivate and produce a precious commodity within a short distribution channel.
Check out the France 3 TV report on the 2016 harvest / © France 3 (in French)