Pierre Fabre Dermo-Campus: a selective, immersive training program for students of dermatology
20 September 2017
This is a tailor-made, immersive training program: the first of its kind. The Pierre Fabre Dermo-Campus for French and international students of dermatology is a bridge between the academic world and industry, and opens the Group's doors to young, dynamic professionals. Let's take a closer look at this innovative training initiative.
The first Pierre Fabre Dermo-Campus was held in Toulouse, the cradle of Pierre Fabre Group's research and development activities in the field of pharmaceutics and cosmetics.  From September 7 to 9, 2017, around twenty (mainly international) students enrolled in their 4th year of a graduate course in dermatology were given the chance to get behind the scenes of the world's second largest dermo-cosmetics laboratory and meet many of the Group's experts.
Industry joins forces with the academic world to design the dermatology of the future
Building on its dermatological expertise, the pioneering company responsible for dermo-cosmetics has designed an innovative training program that constitutes a bridge between industry and the academic world, with the aim of tracing a joint path towards the dermatology of the future.
The main goal of the Pierre Fabre Dermo-Campus is to share expertise and bring together those who have hands-on knowledge of patients and afflictions and the industrial expertise of professionals in the field of pharmaceuticals and dermo-cosmetics.
Image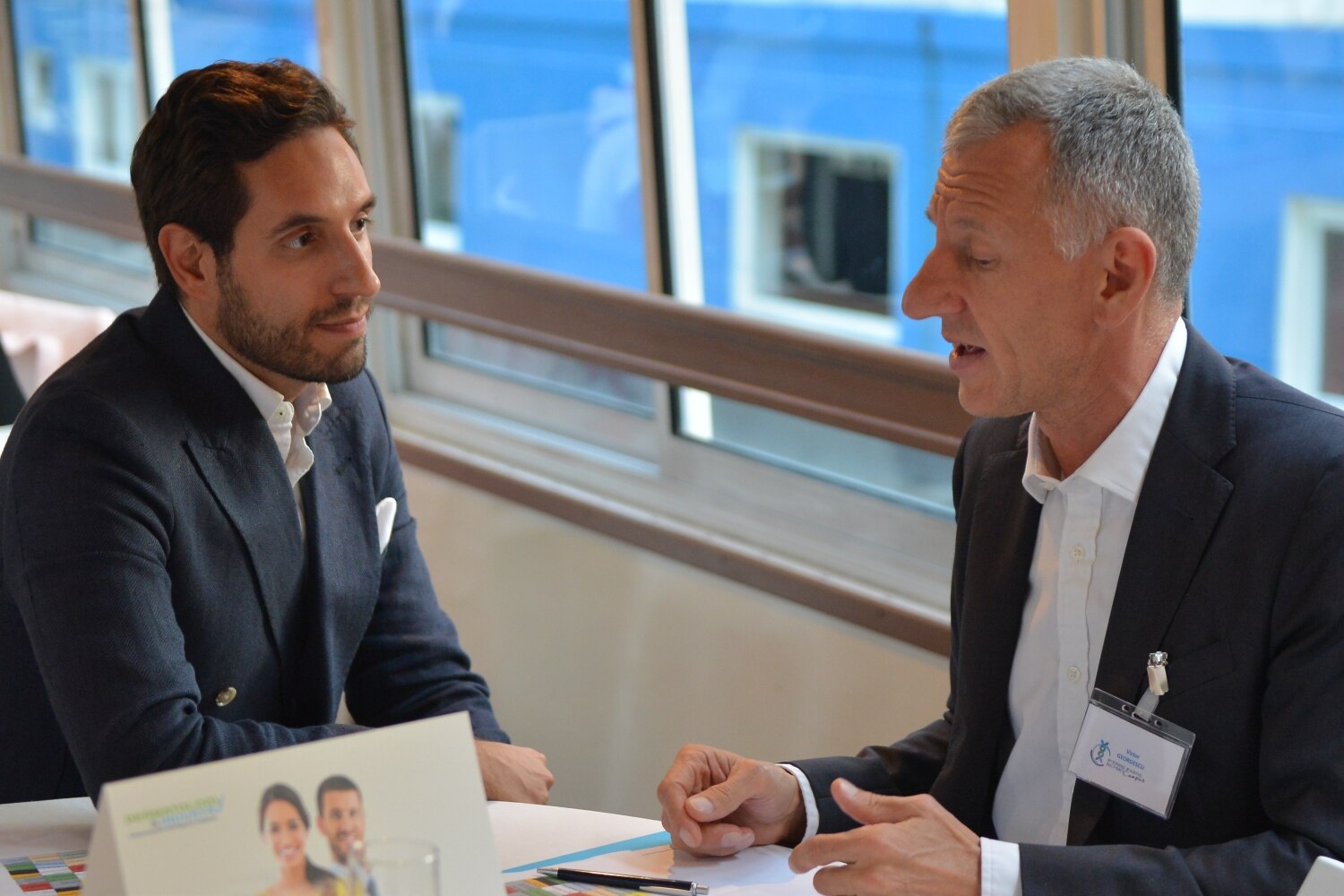 Dermo-Campus: an intensive seminar for the selected students
The students selected to take part in the Pierre Fabre Dermo-Cosmetics program were treated to a jam-packed seminar that included feedback and discussions with the Group's dermatologists, the acquisition of key skills to enhance understanding of the life cycles of pharmaceutical and dermo-cosmetic products and networking with global professionals. 
The Group unveils its Graduate Program at the Pierre Fabre Dermo-Campus
The 17 students selected and invited to attend the Pierre Fabre Dermo-Campus came from all over the world - France, Spain, Portugal, Czech Republic, Bulgaria, Italy, Brazil - and share the same ambition: a commitment to offering the best in skincare. For some, that ambition was combined with the desire to be part of a Group that is in line with their values and aspirations. 
For those students seeking a career opportunity within the Group, Pierre Fabre took advantage of this first Pierre Fabre Dermo-Campus to unveil its "Medical Management" Graduate Program, due to begin in January 2018 for a two-year period.
Only one candidate will be eligible for the Graduate Program.  It offers a highly stimulating environment and a prestigious training opportunity.  The program will run for 24 months, divided into four six-month rotations within the Pierre Fabre Group's various functions and departments: alongside research and marketing, the successful candidate will also gain experience in clinical development both in France and abroad. 
Image