Pierre Fabre organizes the first chatbot challenge in healthcare
19 June 2017
What if a Chatbot – or small conversational robot – could help fight malaria and anemia in Africa? Either way, this is an open challenge that the Pierre Fabre Group is planning to take up on July 5 in Castres with the first "ChatBot Challenge for Healthcare". Find out all the details of this innovative event. 
Image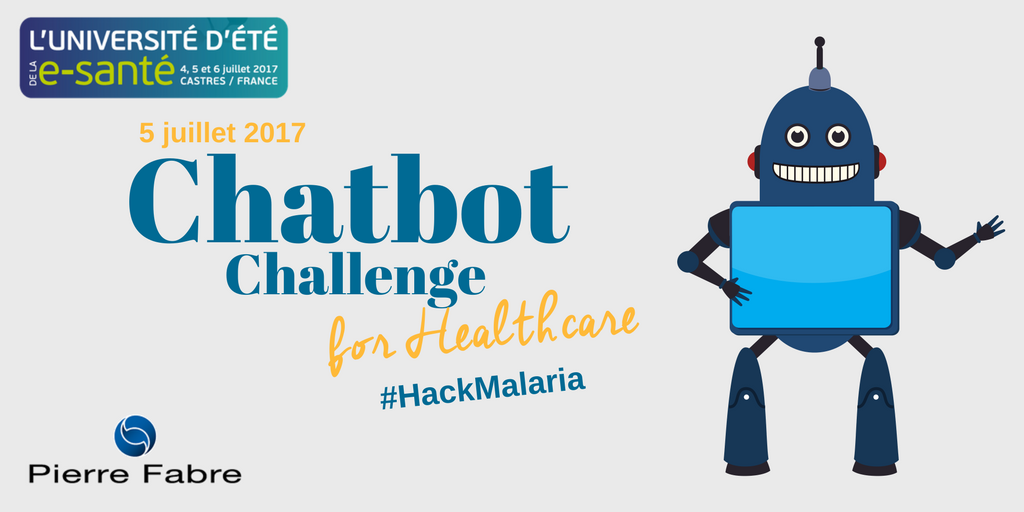 The ChatBot Challenge for Healthcare: a first in France
The "Chatbot Challenge for Healthcare", a groundbreaking event in the healthcare sector, is organized with the collaboration of the startups NextStep Santé and Innovation InDesign, which are specialized in the design of innovative solutions. It will take place as part of the e-Health Summer University, from July 4 to 6, 2017 in Castres. This is the first chatbot challenge for healthcare organized in France. 
How does it work?
The aim is to provide players in the healthcare chain affected by malaria and anemia in Africa (patients, local health stations, doctors, etc.) with several of these helpful "small conversation robots" that will assist them in their daily activities.

Participants will be divided into groups and will have one day to come up with a concept and present it to the jury. The winning team may get a chance to receive support for the full-scale development of its idea at the end of the challenge.
Hashtag: #HackMalaria!
Who can enter and how to register?
Anyone can enter, no need for any special technical skills.
You can register online until July 4, 2017: REGISTRATION
The event is free and will be held in Castres on July 5, 2017 at the ISIS School of Engineering campus.
Follow, comment and share the event on Twitter with the hashtag #HackMalaria from the @PierreFabre and @NextStep_Sante twitter accounts