Sustainable development: our group's commitment on a daily basis
June 1, 2016
Sustainable Development Week was introduced fourteen years ago by the Ministry of Ecology, Sustainable Development and Energy. Since then, this themed week has provided an opportunity to highlight responsible practices and to make as many people aware of the concerns of Sustainable Development as possible. 
Image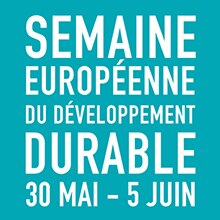 CSR at the heart of our model
The challenges of Corporate Social and Environmental Responsibility (CSR) are a key focus of our corporate strategy. Due to the unique character of our shareholder organization in France - we are majority-owned by a public-interest foundation, the Pierre Fabre Foundation, combined with employee share ownership - we have the independence required to plan our activities over the long term and to promote responsible growth.
The 5 concerns covered by our CSR policy
Our priority is to innovate to develop solutions in the 'health to beauty' sector whilst contributing to social, environmental and economic progress in the world around us. This Sustainable Development commitment is illustrated through our CSR policy which was AFAQ 26000-classified as 'Exemplary'. Our policy's five key priorities are:
Governance and Ethics
Innovation and Health/Beauty
Knowledge and Nature conservation
Ecodesign and Industrial footprint
People and Regions
Our focused actions
The employee shareholder plan contributes to the development of a new culture in which an employee becomes an entrepreneur who is closely associated with the life and growth of the company. It also enables employees to build up assets. Together, they currently hold 7.8% of the capital of the company.
Innovation and Health/Beauty
Created in 2004, the Foundation for Atopic Dermatitis is exclusively dedicated to eczema. For over 10 years, the Foundation has been helping to treat patients by developing centers in France and abroad and funding clinical studies.
Today, two of our supply chains for the raw materials used by our brands in dermo-cosmetics are fair trade certified.
Ecodesign and Industrial footprint
Saving water: the equivalent of 117 Olympic swimming pools of water saved since 2007. Water is a precious resource and adaptation required in the light of climate changes forces us to preserve this resource every day. To reduce consumption, our industrial sites optimize their processes and use new, less resource-consuming technologies.
Image
Knowledge and Nature conservation
Reforestation: 100,000 trees planted since 2007
One of the actions we are taking to offset Greenhouse Gas Emissions is reforestation. The reforestation projects are recognized by the FAO (Food and Agricultural Organization of the United Nations) and the UNEP (United Nations Environment Programme) as being one of the most effective and productive ways of tackling global warming and help boost biodiversity. 
The Group has helped to plant 100,000 trees since 2007.
Image