"un geste pour la peau": a gesture for children suffering from atopic dermatitis
January 21, 2016
Image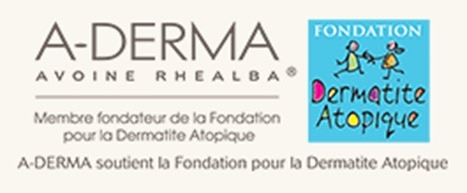 I "like", truly, madly, deeply... but always for a good cause with the campaign #UnGestePourLaPeau (a gesture for the skin) launched by A-DERMA, a founding member of the Foundation for Atopic Dermatitis.
For a good cause
As much as being a gesture for the skin, the campaign is aimed at helping children suffering from atopic dermatitis whom we have invited to become creative with our brand A-DERMA.
How? It's simple. By visiting the aderma.fr website where you will find a special application (currently only available in French). Firstly you can create your customized cuddly toy and then take part in the Doudou tout doux competition by inviting your friends to vote for the cutest cuddly toy. The campaign began in France on January 11 and will run until February 29, 2016.
Image

A unique cuddly toy with soothing properties
The top 10 cuddly toys with the most likes will be reviewed by a jury made up of A-DERMA teams according to the following criteria: originality, aesthetic appeal and harmony with the A-DERMA brand universe.
The winning cuddly toy will be produced in 600 copies and given to children suffering from atopic dermatitis. Thanks to its anti-scratch pouch, the fun cuddly toy will be able to sooth the children's itching.
Through this action, A-DERMA is resolutely committed to aiding children suffering from eczema and upholds its mission: to protect and care for fragile skin.
Find out more about A-DERMA: www.aderma.com/en
Discover the new campaign #UnGestePourLaPeau (in French): ungestepourlapeau.aderma.fr/exomega.html