Our vision for Diversity and Inclusion
"Beyond welcoming and promoting diversity, we are committed to encouraging the personal development, performance, and fulfillment of everyone, whatever their backgrounds, beliefs or ways of life, to ensure that we all succeed in a caring environment of mutual respect."
Our values
Diversity & Inclusion are rooted in the humanist values of our founder and in our membership of a foundation recognised as being of public utility. 
 
Pierre Fabre has built his group on values of integrity, responsibility and respect for people and the environment. His vision of the company was profoundly humanistic: "The Group's primary wealth is the men and women who make it up", he used to say. The vast majority of employees are shareholders in the company and all form a community united around a collective project: "to take care of Mankind in its entirety and diversity".
Pierre Fabre bequeathed his company to the foundation he created and which has been recognised as a public utility since 1999. The Pierre Fabre Foundation is active in Africa, South-East Asia and the Middle East, where it supports major public health programmes and the training of health professionals. With a mission of general interest, the Foundation has a duty to demand exemplary ethical behaviour from the Group it holds, particularly with regard to racial and ethnic diversity.
What is at stake?
Challenges that are inseparable from our Purpose and a sine qua non for our performance 
 
"Every time we care for a single person, we make the whole world better". With this phrase, Fabre Group sums up its purpose, thus testifying to the unique and absolute respect it accords to each human being.             
At Pierre Fabre, we are fundamentally convinced that the variety of profiles, the plurality of identities and the diversity of sensitivities are fundamental sources of synergies, innovation and creativity. 
Diversity and inclusion are all the more necessary as we aim to address in a personalised way patients and consumers around the world whose needs are shaped by both genetic and cultural heritage. Diversity among our researchers, engineers, physicians, pharmacists, marketers and all our employees enables us to meet the challenge of increasingly personalised treatment and care on a global scale.     
Image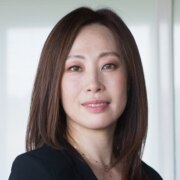 We are deeply committed to respecting nature and people in all their diversity. All over the world, we strive to build workplaces where everyone can develop and grow freely. We know that our differences will enable us to more effectively innovate for tomorrow's world.
Our commitments
Diversity & Inclusion are a source of fulfilment, social balance and complementarity for our Collaborators.
 
The Pierre Fabre Group is committed:
to ensure that each employee can fulfil his or her potential in his or her work without being discriminated against on the basis of gender, race, religion, origin, age, political orientation, sexual orientation, physical appearance, state of health or disability. 
that none of these discriminatory criteria may be taken into account in the recruitment, promotion and mobility, remuneration or professional development and employment conditions of its employees. 
to promote diversity within its teams through specific information and training programmes. 
to promote inclusive management in order to make it a lever for social cohesion, well-being at work and performance. 
to dialogue with stakeholders to constantly improve its diversity and inclusion practices, and to support programmes and initiatives that promote diversity in the workplace. 
to sanction any act or behaviour in the company that is contrary to the principles and rules relating to diversity and inclusion set out in its Ethics Charter.