The Pierre Fabre Group is joining forces with the startup Phenix, an innovative stakeholder in the circular economy, with the goal of giving a second life to its unsold items.
10 May 2021
Castres, May 5, 2021 - Pierre Fabre has announced the creation of a lasting partnership with Phenix, a French startup which develops innovative solutions to give a second life to unsold foodstuffs and non-food items to help those in need. This partnership comes in advance of the new anti-waste law for a circular economy in France (known as the AGEC law), which, as of January 1, 2022, will make it mandatory to offer a second life to hygiene and childcare products by donating unsold items.
Phenix's mission is to connect businesses looking to donate their products with charities that provide support to people in need. Based on the needs identified by its staff in the field, Phenix seeks out the products required from businesses that are prepared to donate them.
An initial operation is already under way, and involves the delivery of nearly 250 pallets of hygiene and skincare products from the Eau Thermale Avène, A-Derma, Ducray, Klorane and René Furterer brands, along with hydroalcoholic gel from the Ducray brand, to 12 charities that have partnered up with Phenix: Banlieues Santé, Secours Populaire, the French Red Cross, Restos du Cœur, the Food Bank, PHARMA solidaires, to name a few.
Pierre Fabre will continue to donate products using Phenix as an intermediary for the whole of this year, and the partnership is set to be extended beyond that.
When we talk about waste, we often focus on food waste, but it actually concerns all the products we buy from day to day. In order to build the conditions for a more sustainable world, we need to make the shift from a linear economy to a circular economy. In this new economic model, re-use is a key factor. This is the dynamic mindset which Pierre Fabre is adopting by arranging for its unsold items to be donated
We want to be trailblazers by applying the AGEC law ahead of schedule. Phenix, which we've already worked with in the past, guarantees 100% traceability with regard to the products we donate. It is essential that our donations only help families and individuals in economically vulnerable circumstances
We received over a hundred pallets of products, at a time when the number of single-parent families in urgent need of hygiene products is shooting up. We're so happy to see that a group such as Pierre Fabre supports the work we do to help vulnerable people. Here at Banlieues Santé, we consider health to be a state of social, mental and physical well-being, and our approach to public health care is extremely inclusive
Image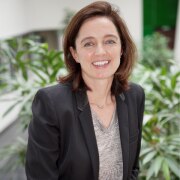 Ahead of the application of the AGEC law, the Pierre Fabre Group is doing everything it can to donate its unsold items as effectively as possible. We're currently working with our production and distribution sites to put together a set of automatic processes for handling product returns and sending them on to Phenix so that they can be distributed efficiently to the various charities in need.

This partnership with Phenix is perfectly in line with our core purpose: every time we care for a single person, we make the whole world better
Phenix is a French startup which develops solutions so that unsold foodstuffs and non-food items never end up as waste.
With a network of 1,500 partner charities and expert advice from 190 anti-waste coaches, Phenix saves 60 metric tons of products every day on average. Most products are donated to charities and nonprofit organizations such as Restos du Coeur and Secours Populaire.
Its most recent addition, the Phenix mobile app, has already convinced over 1.5 million citizens to take concrete action by purchasing unsold items from retailers, distributors and manufacturers at reduced prices.
For more information, go to www.wearephenix.com
Pierre Fabre is the 2nd largest dermo-cosmetics laboratory in the world, the 2nd largest private French pharmaceutical group and the market leader in France for products sold over the counter in pharmacies. Its portfolio includes several medical franchises and international brands including Pierre Fabre Oncologie, Pierre Fabre Dermatologie, Eau Thermale Avène, Klorane, Ducray, René Furterer, A-Derma, Naturactive, and Pierre Fabre Oral Care.
In 2020, Pierre Fabre generated €2.2 billion in revenues, 65% of which came from international sales.  Established in the Occitanie region since its creation, and manufacturing over 95% of its products in France, the Group employs some 10,000 people worldwide. Its products are distributed in about 130 countries. 
Pierre Fabre is 86%-owned by the Pierre Fabre Foundation, a government-recognised public-interest foundation, and secondarily by its own employees through an international employee stock ownership plan.
In 2019, Ecocert Environment assessed the Group's corporate social and environmental responsibility approach in accordance with the ISO 26000 sustainable development standard and awarded it the "Excellence" level.
Further information about Pierre Fabre can be found at www.pierre- fabre.com , @PierreFabre.
Pierre Fabre press contact Dorothée Kohler
+33 (0)6 08 09 22 41
dorothee.kohler@pierre-fabre.com
Phenix press contact Eugénie Delassus
+33 (0)6 81 41 05 36
eugeni.delassus@lesoleilseleve.fr