Breast Cancer Awareness Month
28 September 2023
Breast cancer is the most commonly diagnosed cancer in women1, with more than 2 million new cases reported each year worldwide.2 
It accounts for 1 in 4 annual cancer cases globally.1 Breast cancer is the leading cause of death by cancer in women.2  
Although more frequent after age 50, breast cancer can also occur in younger patients.1 Also, even though most breast cancer cases occur in women, it can also occur in men (around 1% of cases).3 
Importance of early detection 
Early detection is essential. The earlier a cancer is detected, the better the chances of curing it. It is important that you are familiar with how your breasts normally look and feel and you should report any changes to your health care provider right away. 
The most common symptoms of breast cancer are changes in the breasts, the lump in the breast being the most common, but not the only one.3 
Signs that should alert women and men:3 
A lump in the breast 
Change in the size or shape of the breast 
Dimpling of the skin or thickening in the breast tissue 
An inverted nipple 
Rash on the nipple 
Discharge from the nipple 
Swelling or a lump in the armpit 
Pain or discomfort in the breast that doesn't go away 
Skin redness 
Skin thickening 
In most cases, breast cancer is asymptomatic. Getting regular screening tests is the most reliable way to detect breast cancer early. Check with your doctor if you are eligible and get information about screening frequency. 4,5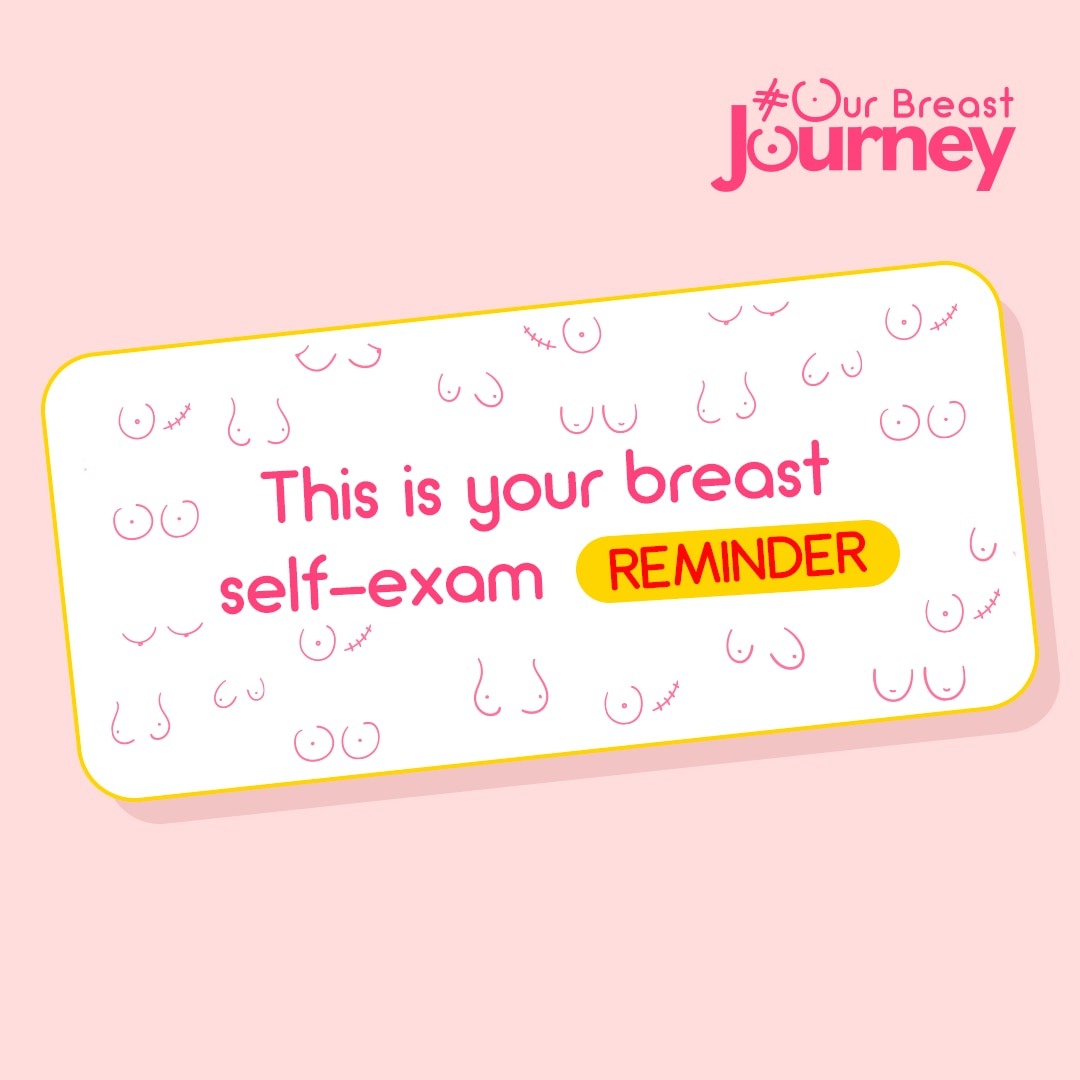 How to do self-examination?4 
Raise the arm on the side of the breast to be examined and use the pads of three middle fingers of the opposite arm. Move your fingers in small circular and regular movement to cover the entire breast. 
Cover the entire breast from top to bottom, side to side - from your collarbone to the top of your abdomen, and from your armpit to your cleavage. 
For each small circle, change the amount of pressure, so you can feel all the different levels of your breast tissue. 
Squeeze your nipples to check for discharge. Look also for discharge in your bra or clothing. 
Switch to the other breast. 
Don't hesitate to reach out to your doctor if you've noticed any new and unusual breast change.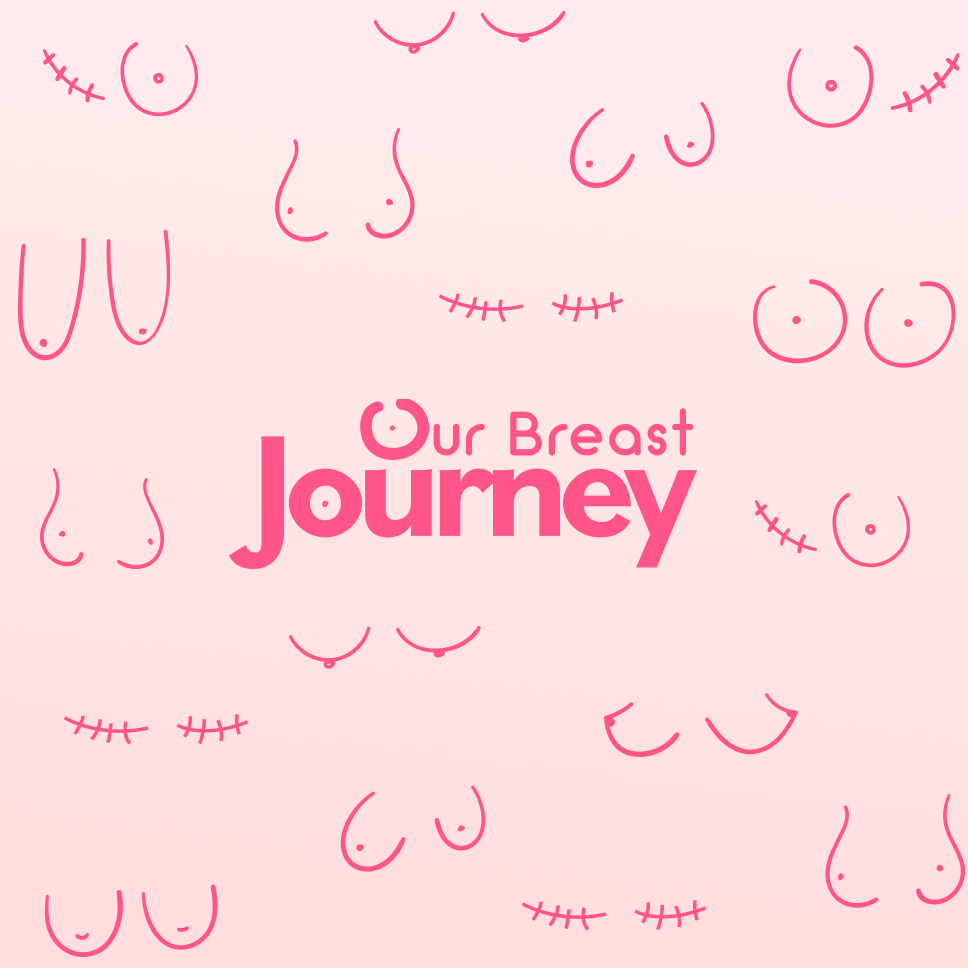 Our Breast Journey campaign 
Pierre Fabre Group proudly continues its commitment to the fight against breast cancer. This year, we launch a new campaign entitled 'Our Breast Journey'.  
We are all concerned by this journey, as it always starts with the screening step. Be aware of signs and symptoms as described before, and whenever applicable, perform regular screening. Also share this concern with your close ones, so to keep them alerted to detect any change early. 
Following detection and diagnosis of breast cancer, each journey is unique. However, there are 4 common steps: screening, detection & diagnosis; treatments and follow-up care. Throughout these steps, maintenance of quality of life is an important aspect for patients, regardless of breast cancer stage.6 
This journey can be long, with many pitfalls that requires support at every stage. Breast cancer does not only affect the patient itself. Indeed, as a patient's relative, you also play an important role in her/his life. You can offer physical support (e.g., help on daily tasks) as well as emotional support.7  
Throughout the month of October, the Pierre Fabre Group wants to raise awareness about breast cancer and share more information about this disease, to offer better support to those affected by it and trying to improve their quality of life.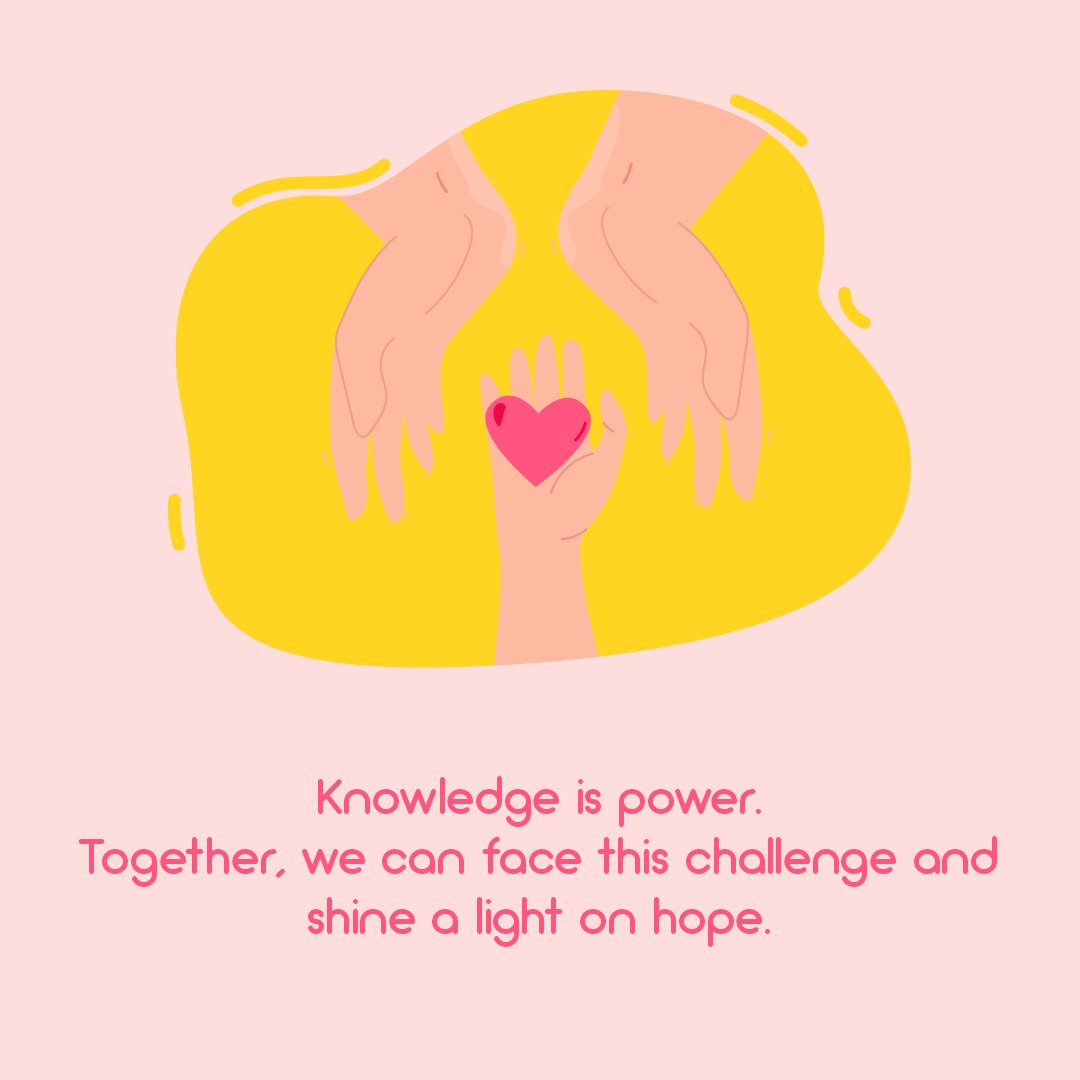 Join us and show your support to the #OurBreastJourney movement 
This Pink October, we want to create a movement around the patient's journey alongside his friends and family, reflecting feelings through key messages that are benevolent and convey good vibes. 
Get involved in Breast Cancer Awareness Month!  
Show your support to the #OurBreastJourney movement this October by liking, sharing and commenting on our posts. 
To know more about breast cancer 
If you want to know more about breast cancer, you may visit the following websites: 
 ​​​​​​
References:
 EU-27 data. Europa Donna. https://www.europadonna.org/breast-cancer/ . Accessed June 2023 
Global Cancer Observatory - Globocan 2020. Available at: https://gco.iarc.fr/ . Accessed June 2023 
European Society of Medical Oncology (ESMO). ESMO Patient Guide Series – Breast cancer. 2018. Lugano, Switzerland. 
Adapted from International Agency for Research on Cancer (IARC) - World Health Organization. Breast cancer - breast self-examination. Available at: https://screening.iarc.fr/breastselfexamination.php . Accessed June 2023 
American Cancer Society recommendation for the early detection of breast cancer. Available on: https://www.cancer.org/cancer/breast-cancer/screening-tests-and-early-detection/american-cancer-society-recommendations-for-the-early-detection-of-breast-cancer.html . Accessed June 2023. 
American Society of Clinical Oncology (ASCO). Cancer-Net. Breast Cancer: Follow-up Care and Monitoring. Available on:  https://www.cancer.net/cancer-types/breast-cancer/follow-care-and-monitoring . Accessed June 2023 
National Healthcare system (NHS). Living with - breast cancer in women. Available at: https://www.nhs.uk/conditions/breast-cancer/living-with/ . Accessed June 2023. 
HQ-06-23-2300040