Pierre Fabre - Virtual Biopharma Partnering 2022
Second edition of an exclusive on-line event with Pierre Fabre's Executive Management

14th - 16th March 2022

 
Image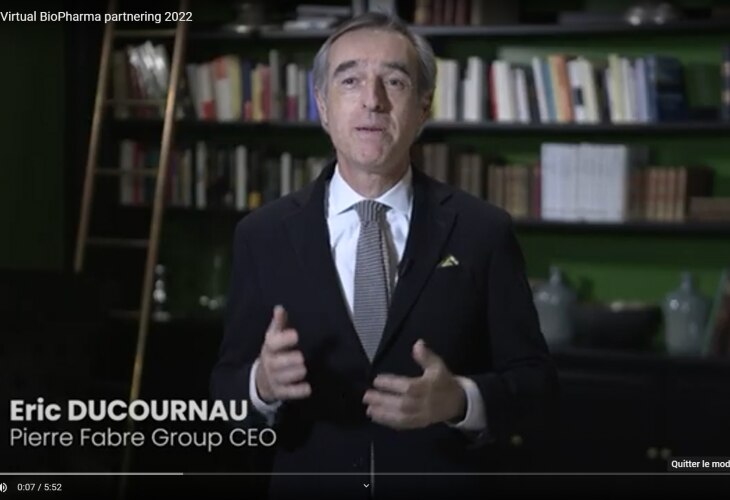 The Executive Management Team at Pierre Fabre is pleased to invite prospective partners to the second edition of our custom and exclusive on-line partnering event. 
We would welcome applications to attend from innovative biopharmaceutical companies developing new therapies in the areas of oncology, dermatology and rare diseases. 
Partnership proposals to create mutual value through the leverage of our commercial capabilities in the areas of urology, rheumatology, and gynaecology/women's health would also be welcome.

Pierre Fabre is reach out to the biopharma community through this virtual event to give you an opportunity to meet and interact with our Executive Management. 
What Pierre Fabre is looking for? 
Pierre Fabre - Virtual Biopharma Partnering 2022 is aimed at Executives, Business Development professionals and Researchers from biotechnology and pharmaceutical companies. 
We would be pleased to learn about opportunities for partnerships in the following areas:
Useful information
Participation will be free of charge. All selected prospective participants will be invited to meet via Inova's One-on-One Partnering™ platform.
Download the file
Thank you for the interest you give to our publications. Before accessing to our document, please tell us more about you.