An essential part of consumer experience at Pierre Fabre: the supply chain
12 November 2019
The Supply Chain is an essential process that connects the company to its consumers. The availability of our brand products (Eau Thermale Avène, Klorane, Ducray, Dexeryl, Eludril, Elgydium, Naturactive, etc.) depends on its perfect delivery, several million times a day, all around the world. To be even more efficient, the company has created new supply chain jobs and is attracting new profiles. 
Image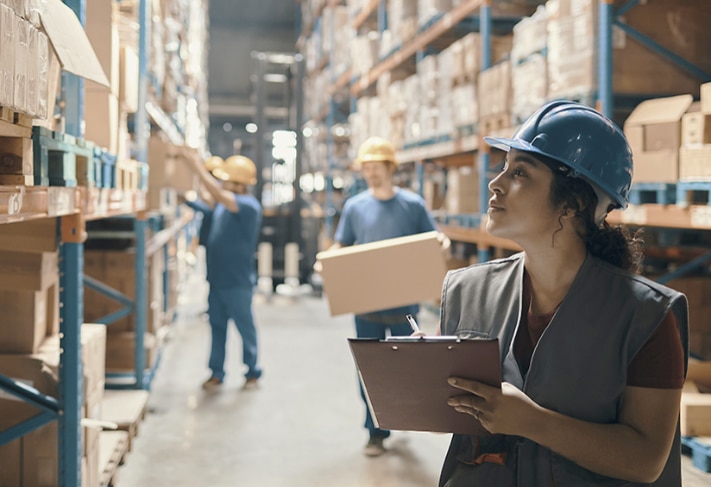 In the beginning, there is the customer  
Consumers first look for the availability of their products, which makes it the first indicator of a successful customer experience. The expectation level is even higher at a time when technological breakthroughs and new distribution models have made immediacy commonplace, regardless of the mode of purchase (e-commerce, point of sale, travel-retail, etc.). 
More than ever, we need to integrate this omnichannel approach into our distribution strategy. It is only worth making best-in-class products if these products reach the consumers where they want and when they want. 
 Product availability is the company's first marketing investment. Marketing and logistics are one and the same for a successful consumer experience

Francis Héritier
Distribution Director
No improvement without collaboration
What is the model of an effective supply chain according to Pierre Fabre? Integrated and collaborative. Our goal is to draw ever closer to a perfect service through a chain of sharing and collaboration among all the business lines.
 
Interpersonal collaboration
Smart IT systems and data mining are the foundations for an efficient supply chain that operates well in industrial terms. But it is the collaboration between well-synchronized teams that provides the added value that makes it possible to better understand the sometimes erratic movements of our markets.
 
Collaboration between organizations
By setting up an effective and regular communication process, the Group ensures the fluidity of its supply chain with all of its stakeholders, all over the world: international subsidiaries, logistics partners and distributors.
 
Suppliers, logistics providers, distributors, e-retailers are all opportunities to invent new services that create added value. An open innovation approach, which reflects the company's DNA, also applies to distribution. 
By creating strategic partnerships, we open up opportunities to share ideas. Through this convergence, the combined wealth of two different worlds promotes innovation and differentiation

Francis Héritier
Distribution Director
 
Image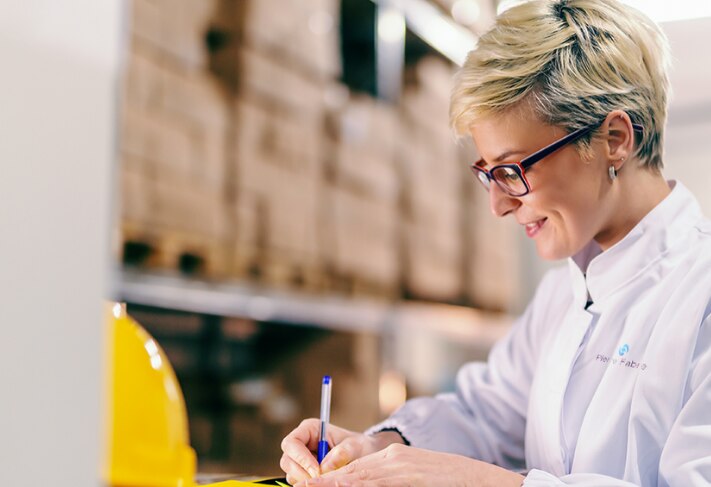 New skills to transform the supply chain
The company's current goal is clear: to get customer service level as close as possible to 98% success. OTIF (On Time In Full) is the indicator that measures the percentage of orders delivered in full at the first attempt. This customer service quality index has been rising since 2017. 
Along with this objective, we want to work on reducing inventory, optimizing distribution costs and cutting down lead times.
To meet this challenge, we are looking for technical profiles proficient in the new technologies and tools related to e-commerce. These business skills must be accompanied by soft skills such as:
Understand consumers
Provide customer service
Be tuned to markets
Be curious about others
Adapt to market changes, especially in omnichannel retail
Know how to collaborate to promote an integrated supply chain
 
Remaining as attentive as ever to consumers, the employees of today and tomorrow will contribute to the deep transformation of our supply chain in response to the challenges of our markets.