Pierre Fabre tests its CSR policy again and confirms its excellence level, after a new audit conducted by the independent organization ECOCERT Environment
7 June 2021
Castres, June 3, 2021 – The Pierre Fabre Group enlisted the independent organization ECOCERT Environment to reassess its CSR approach according to the ISO 26000 international standard on sustainable development. This latest audit concluded that the company had achieved the Excellence level for the second year running - Excellence being the highest maturity level of the ECOCERT 26000 standard. 
The Pierre Fabre Group's strengths highlighted by ECOCERT Environment include the following:
The Founder's original vision and the values that still define the company today form the basis of a transparent, ethical approach to CSR, which is sincere and embraced by all.
The fact that it is primarily owned by a government-recognized public-interest foundation, and its dynamic employee stock ownership plan, cement the group's sustainability and long-term business aimed at improving Health worlwide.
The Pierre Fabre Group's commitment, practices, and results in terms of sustainable development have been demonstrated.
Its deep roots in south-west France, more specifically in the Tarn area, help create value in the region, while exporting know-how throughout the world.
Image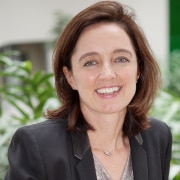 The Pierre Fabre Group is one of only a very small handful of international businesses in the health care and cosmetics industry which take the risk of submitting their CSR approach for systematic assessment by an independent certifying organization, year after year. By asking for our sustainable development policy to be scrutinized by recognized experts from ECOCERT Environment, we know exactly where we stand and what we need to improve on. It's the best way of stepping up our corporate social responsibility whith regard to our stakeholders and the regions in which we're located, because all company functions and all CSR issues are very carefully assessed by this demanding audit. It also guarantees transparency for consumers and patients, who are increasingly interested in knowing more about the CSR commitments of the companies behind the brands and products they buy.

 
The first audit performed by ECOCERT Environment in 2019 identified several areas for improvement that guided the company's CSR approach during 2020 :

Thanks to better communication, the Group's employees are getting more and more involved in the CSR approach :
In 2019, the ECOCERT audit highlighted improvements to be made in the way we communicate on our CSR policy. The follow-up assessment shows that employees are now more enthusiastic about the approach, and have a clearer understanding of the company's environmental and social commitments.
We have forged partnerships with several associations which are compatible with our core purpose and activities. Every employee now has the option of setting aside one day a year to take part in an environmental or social project with an association. Employee feedback showed very high levels of attachment to the Group and its values, along with a true sense of pride at contributing to the economic vitality of their region.
International subsidiaries share their initiatives : 
The ECOCERT follow-up assessment involved several subsidiaries (Greece, USA and Spain), which contributed to the overall track record and shared their local initiatives aimed at protecting nature and people. The emphasis placed on the "social" aspect, meaning that our CSR approach is not exclusively environment-focused, also drew attention. 
The audit was an extremely positive experience and an excellent opportunity to present our initiatives aimed at promoting employee wellbeing, the subsidiary's "employee-centric" policies and the eco-friendly initiatives in place across our entire organization. One poignant example that springs to mind is "Giving Tuesday", which took place throughout the whole of December 2019. For every online order received, one dollar was donated to the Direct Relief charity to help fund its aid programs in response to the pandemic. This type of initiative also leads to new opportunities to take action, and a true sense of doing something worthwhile.
External stakeholders are in step with us : 
The 2019 audit already highlighted the consensus concerning the Group's commitment to sustainability-related issues. The follow-up phase emphasized the existence of long-standing, respectful and constructive relations with suppliers. Pierre Fabre has set up a CSR assessment method for its suppliers, described as pragmatic and effective. Further, local communities underscored the positive aspect of the Group's regional roots.
About Green Mission Pierre Fabre :
Launched in 2019 by the Pierre Fabre Group, Green Mission is an entity embodying a company-wide drive to promote Naturalness and Ecological and Social responsibility. It brings together all CSR and Sustainable Development initiatives, the goal of which is to pursue lasting innovation for the benefit of Nature and People, and move toward an evermore natural approach in all our activities, for greater meaning.
Since 2012, the Group's CSR approach has been assessed by an external body according to ISO 26000. In 2015, AFAQ 26 000 (AFNOR Certification) awarded us the "Exemplary" level - a first for a French company with nearly 10,000 employees. 
Ambitious objectives that can be measured in the short term :
As of 2023, 50% of our product catalog will be ecologically and socially designed.
30% reduction in CO2 emissions by 2025 compared with 2015.
25% reduction in energy consumption by 2025 compared with 2015.
25% of energy used will come from a renewable source by 2025.
Pierre Fabre is the 2nd largest dermo-cosmetics laboratory in the world, the 2nd largest private French pharmaceutical group and the market leader in France for products sold over the counter in pharmacies. Its portfolio includes several medical franchises and international brands including Pierre Fabre Oncologie, Pierre Fabre Dermatologie, Eau Thermale Avène, Klorane, Ducray René Furterer, A-Derma, Naturactive , and Pierre Fabre Oral Care. 
In 2020, Pierre Fabre generated 2.3 billion euros in revenues, 65% of which came from international sales. Established in the Occitanie region since its creation, and manufacturing over 95% of its products in France, the Group employs some 10,000 people worldwide. Its products are distributed in 130 countries. 
86% of the Pierre Fabre Group is held by the Pierre Fabre Foundation, a government-recognized public-interest foundation, while a smaller share is owned by its employees via an employee stock ownership plan.  
For more information, go to www.pierre-fabre.com  
Contact presse Pierre Fabre
Dorothée Kohler
06 08 09 22 41
dorothee.kohler@pierre-fabre.com