Pierre Fabre Invest acquires a majority stake in the share capital of Ladrôme, a company specializing in organic natural health products
30 November 2021
Castres (Tarn) and Saillans (Drôme), November 22, 2021 - Pierre Fabre Invest, a Pierre Fabre Group subsidiary dedicated to investments, has announced the acquisition of a majority stake in the share capital of Ladrôme. Founded in 1999, Ladrôme is specialized in the development, manufacturing and marketing of aromatherapy and phytotherapy products formulated exclusively from organically grown plants in accordance with the highest standards and certifications in the industry.
Ladrôme's founders and longstanding shareholders still hold stakes in the capital of the company, and the new board of directors has entrusted its general management to William Colin, Director of Operations since 2009. Ladrôme will thus continue to be managed in a fully autonomous manner, while benefiting from the scientific knowledge and best practices of the Pierre Fabre Group in agronomy, botany and natural medicine.
 
Through this equity investment via Pierre Fabre Invest, its dedicated investment subsidiary, the Pierre Fabre Group intends to strengthen its expertise and its positions in the rapidly growing natural health market, where it is already a recognized player with its Naturactive brand, which it will continue to develop. 
The Naturactive and Ladrôme brands have distinct positioning. Ladrôme claims its connection to tradition and to its expertise in cultivating and extracting aromatic and medicinal plants. Benefiting from the pharmaceutical expertise of the Pierre Fabre Group, Naturactive enjoys a positioning at the crossroads of medical and naturalness, through products with scientifically proven efficacy. While Naturactive is distributed exclusively in the pharmacy channel, Ladrôme has historically been established in the organic store channel. 
With Pierre Fabre Invest, we have found the ideal investor to pursue the development of Ladrôme. Our first selection criterion was to find a partner with whom we would share common values of ethics, naturalness and local presence. This is the case with Pierre Fabre, the only industrial group in France owned by a government-recognized public-interest foundation and which has received the highest recognition from Ecocert Environment for its corporate social responsibility approach.
We are delighted about this merger, which will give us additional resources to pursue our development both in our deep-rooted channel of organic stores and in the pharmacy channel. While maintaining our management autonomy, we will be able to rely on Pierre Fabre's recognized expertise in agronomy, botany and natural health.
Image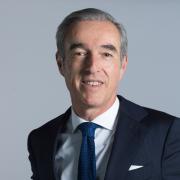 Through this operation led by Pierre Fabre Invest, our dedicated investment subsidiary, we are confirming our strategy to acquire stakes in companies with high potential which are developing business models different from ours. This approach thus gives us privileged access to projects, concepts and new practices in a competitive environment where the future belongs to those who dare to challenge themselves.
About Ladrôme 
Founded in 1999, Ladrôme generates annual sales of approximately €10 million, mainly in France and Belgium. The company is active in the aromatherapy market (essential oils, vegetable oils, floral waters) and phytotherapy market (propolis-based products). Marketed under the Ladrôme Laboratoire brand, its products are distributed through two main channels: organic stores—the brand's historical anchoring—and pharmacies. Ladrôme also has a subcontracting activity.   
In 20 years, Ladrôme has developed world-class expertise in the responsible and sustainable sourcing of plant-derived raw materials from organic farming. 
The company is also a member of the "1% for the Planet", a global movement inspiring businesses and individuals to support environmental solution movement. 
 
For more information, please visit www.ladrome.bio
Pierre Fabre is the 2nd largest dermo-cosmetics laboratory in the world, the 2nd largest private French pharmaceutical group and the market leader in France for products sold over the counter in pharmacies. Its portfolio includes several medical franchises and international brands including Pierre Fabre Oncology, Pierre Fabre Dermatology, Eau Thermale Avène, Klorane, Ducray, René Furterer, A-Derma, Naturactive and Pierre Fabre Oral Care 
In 2020, Pierre Fabre generated €2.3 billion in revenues, 65% of which came from international sales. Pierre Fabre is 86%-owned by the Pierre Fabre Foundation, a government-recognised public-interest foundation, and secondarily by its own employees through an international employee stock ownership plan. 
In 2020, Ecocert Environment assessed the Group's corporate social and environmental responsibility approach in accordance with the ISO 26000 sustainable development standard for the 2nd consecutive year and confirmed its "Excellence" level. 
For more information, please visit the Pierre Fabre website at www.pierre-fabre.com

Contact presse 
Caroline Laffineur
07 86 57 57 87/01 49 10 83 00
caroline.laffineur@pierre-fabre.com