A-Derma: concrete action for biodiversity and climate change
July 9, 2015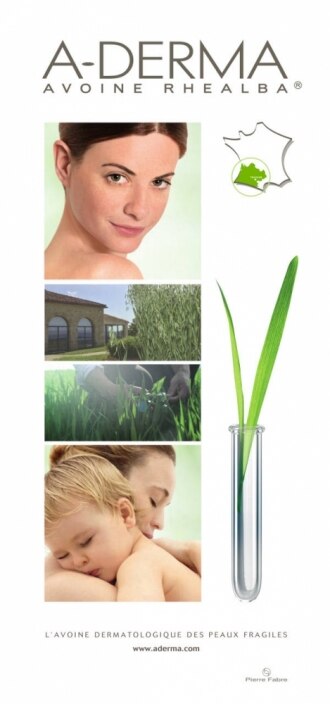 A-Derma is one of the brands whose good practices are held up as an example in a recent publication by the non-profit organization OREE, on the topic of "Climate and Biodiversity: the challenges and possible solutions of today and tomorrow at the crossroads of climate and biodiversity issues."
During the conference organized to mark the publication of the collection, A-DERMA reiterated its commitments as a responsible brand, and shared its good practices in the protection of biodiversity and the fight against climate change: 
Its regional anchoring: Rhealba® Oat is grown by Pierre Fabre Agronomy in the Tarn
Its short distribution channel: the active ingredients are extracted at our plant in Gaillac (Tarn) and the spent plants are then recovered for use in the boiler in Soual (Tarn), less than 50 km from Gaillac
Its organic farming: Rhealba® Oat is grown in line with organic farming standards (without pesticides, fungicides or GMOs)
Its carbon offsetting: to compensate for the greenhouse gas emissions produced by the manufacture of its EXOMEGA range, A-Derma planted 1 km of hedgerows along its agricultural plots.
The non-profit organization OREE (Organization for the Respect of the Environment in Business) supports collective thinking on the best environmental practices and offers practical tools for integrated environmental management in companies and local authorities. Its collection of best practices demonstrates that it is possible to reconcile economic imperatives and actions to benefit the climate and biodiversity.