Ducray's responsible marketing awarded the 2017 Adetem Marketing Excellence Prize
25 July 2017
Paris, July 5, 2017. As part of the 12th Night ceremony organized by Adetem, over 500 marketing professionals gathered in the Wagram Exhibition Hall in Paris to find out the names of the 2017 laureates of the Marketing Excellence Prizes. Competing in the Responsible Marketing category, our DUCRAY brand won the silver medal for its EXTRA-GENTLE shampoo.
Image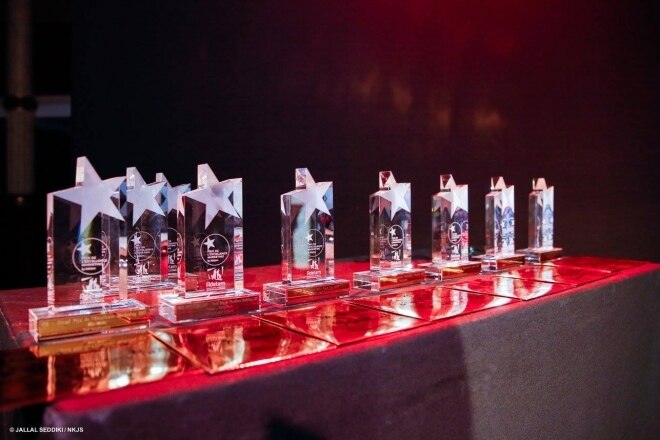 Prizes in recognition of the year's best marketing innovations
By awarding a series of Marketing Excellence Prizes on Wednesday, July 5, 2017, the French association of marketing professionals (Adetem) singled out the brands and startups that have produced the most innovative marketing ideas in the course of 2017.
During the event, our DUCRAY brand was awarded the silver medal for its EXTRA-GENTLE  shampoo, in the responsible marketing category. 
DUCRAY has proved its commitment to the eco-design challenge and has been rewarded for its eco-innovative approach
With its EXTRA-GENTLE  shampoo, DUCRAY offers a haircare solution for the whole family that is well known and highly regarded (#1 shampoo sold in pharmacies across Europe) and a product that has risen to the eco-design challenge by adopting an eco-innovative approach:
100% eco-designed approach,
Biodegradable formula and bottle made from recycled plastic,
An ambitious environmental commitment,
Carbon neutral footprint for manufacturing
This approach was specifically recognized for its coherency at all stages of the product life cycle.
Image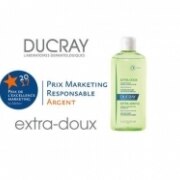 A product that is gentle for the family and the environment 
Our DUCRAY brand, with its EXTRA-GENTLE shampoo that is celebrating its 40th anniversary in 2017, never ceases to innovate in its quest to rise to the environmental challenges of today's world.
As early as 2000, the brand wished to conduct an eco-design approach to ensure its product - already renowned for being "gentle for the family" - would also be gentle for the environment. At that time, DUCRAY launched a life cycle analysis project to identify areas for optimization, which led the brand to start work on a new eco-designed formula as of 2010. 
DUCRAY: A responsible brand
In order to reinforce this responsible approach, since 2012 DUCRAY has been involved in an acacia planting project in Mali, which enables the brand to offset 100% of the greenhouse gas emissions resulting from the manufacture of its EXTRA-GENTLE shampoo. This 20-year commitment also offers farmers an additional source of income, food for their livestock and increased productivity in terms of crop growth.
To find out more about the CSR commitments of the DUCRAY brand
Image