Fair trade: who are the Pierre Fabre partners?
May 20, 2016
The launch of the 16th "Fair Trade Fortnight" (from May 14 to 29), is a chance to take stock of the Pierre Fabre Group's fair trade brands and to present our partners. 
The choice of fair trade relations: a foregone conclusion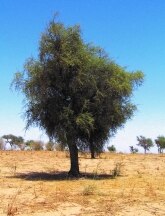 Today, two of our supply chains for the raw materials used in dermo-cosmetics are fair trade certified.
Desert date:
In Senegal, we are working with the company "

Baobab des saveurs

" in Thiès. Our date purchases contribute to a development fund managed by two EIGs (Economic Interest Groups) grouping together around a hundred women to harvest the dates.

At the same time, our Klorane Institute corporate foundation has been working in partnership with CNRS (National Center for Scientific Research) since 2012 to plant 10,000 desert date plants a year, bringing the total to 50,000. This action is part of the Great Green Wall initiative to slow down desertification in the Sahel.

Harvested dates are used by our Klorane brand in its Desert Date range containing an active ingredient from date extract.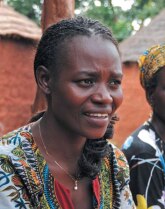 Learn more about the Great Green Wall
Shea butter from Burkina Faso:
We are working with the SOTOKACC company in Burkina Faso. This small company, which specializes in the production of Shea butter

was created in 2004 by Nathalie Ouattara, a woman committed to the economic and social development of her village Toussiana.

This company provides regular income and social autonomy for its 16 female employees and for the 200 plus women that grow and harvest nuts.

Shea Butter is used by 

René Furterer

 in its 

Shea Butter

 and 

Karinga

ranges
Read about the history of René Furterer's Ethical Shea Butter at: http://www.karite-ethique.renefurterer.com/en/story-project.html
Through these partnerships we:
Guarantee high-quality raw plant materials that meet our pharmaceutical standards

We establish fair trade, supportive and responsible relations
ensuring transparency of these organic and fair trade supply chains inspected annually by an external organization
Being responsible is in our genetic makeup
In line with the principles of the Botanical Expertise Pierre Fabre initiative, whether it is a question of our fair trade or organic farming supply chains, we have respect for all of our partners, farmers, growers, and suppliers whose expertise is vital for the development of our botanical expertise. In real terms, this means that beyond managing our raw plant material supplies, we:
Work with farmers and growers at the actual price of production, not the market price
Help to develop local economic activity, while managing raw plant material supplies
To find out more about "Fair Trade Fortnight":