Internship: an international vision
29 March 2018
Recent graduates, trainees, work placement students, from France and abroad, many of you are looking for professional experience in line with your ambitions. Every year, Pierre Fabre posts offers and welcomes approximately 500 students from business schools, engineering schools, university and technology tracks.
Yuki Iizuka, a student from the Tokyo Institute of Technology (Japan), has just completed a six-month internship at Pierre Fabre Dermo-Cosmetics in the R&D Department. With her tutor, Nicolas Steward, she talks about her experience; the opportunity for the young Japanese woman to discover the Group and develop her skills.
Testimonial from a student from the Tokyo Institute of Technology
Yuki, why did you decide to do an internship in France?
First of all, I've always been drawn to France. I also heard positive feedback from the previous Japanese intern about her experience. In Japan, we don't have the option of doing a long-term internship like this, it was an opportunity for me to gain experience. Pierre Fabre is very well known in Japan, which made me want to learn more about the company first hand.
What have you gained from this internship?
It has been a very positive experience, the French do not have the same way of working. I really appreciated getting to discover a different culture. I've really enjoyed working on botanicals, and gradually, as I started to feel like part of the team, I became more self-confident and started taking initiative.
I've learned to organize my time differently than in the academic world. How to set up an experiment, to take the necessary precautions for it to be valid, to make the link between research and the economic constraints of product manufacturing... these are all key skills in the business world.
A word of advice for Japanese students who may be interested in coming to France to do an internship?
Don't hesitate to reach out to employees and ask questions. It's been a very rewarding experience and brings real added value to my resume!
Image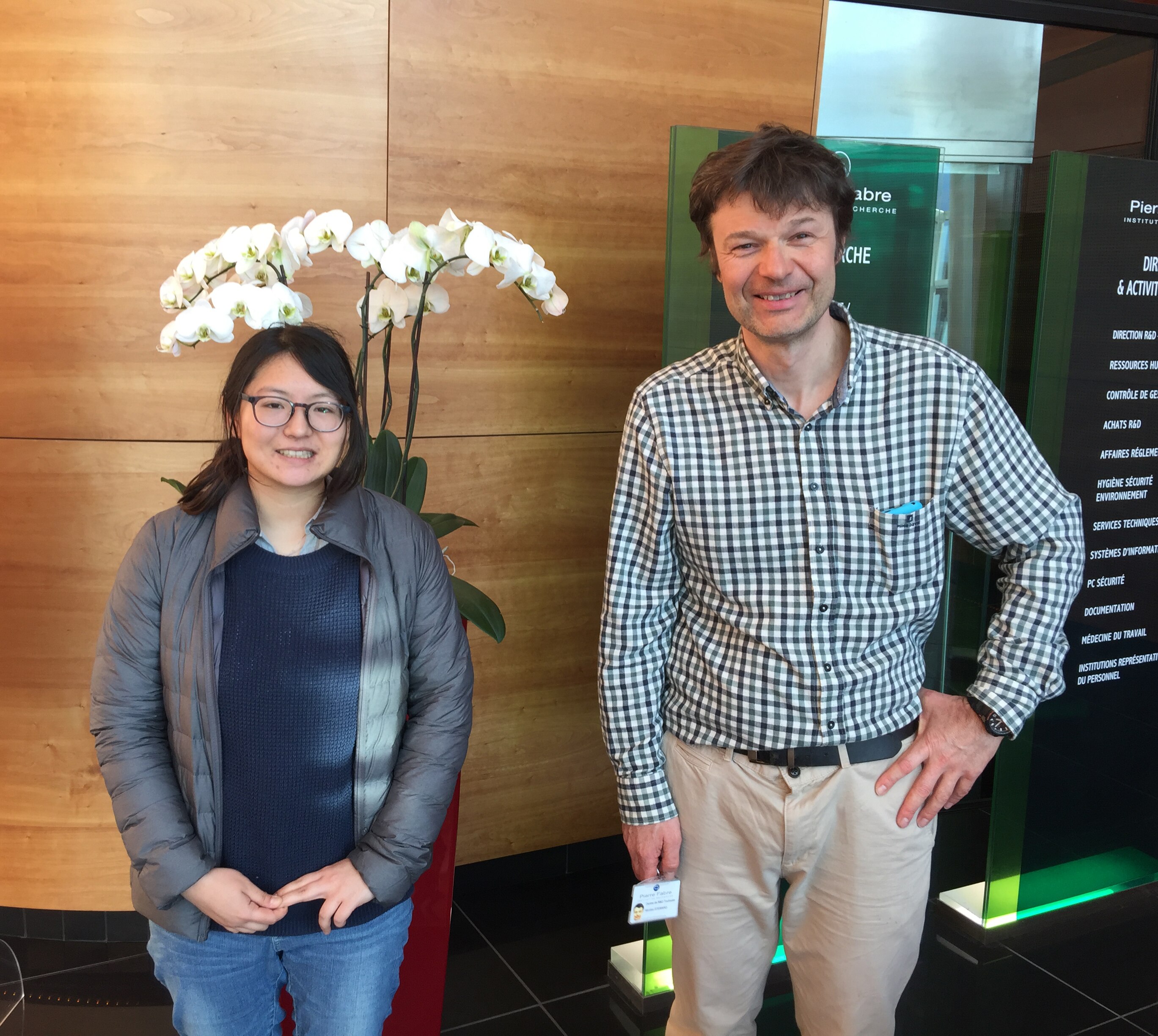 A word from Nicolas, Pierre Fabre Dermo-Cosmetics R&D Manager
Nicolas, what have you gained from welcoming a student from Tokyo at your laboratory?
Despite the language barrier, Yuki gained autonomy very quickly. She is a very rigorous individual, who adjusted to the processes and was up to speed very quickly.
A word of advice for managers interested in recruiting international students?
Don't let the language barrier be an obstacle, integration can be achieved very quickly and we have always found a way to make ourselves understood.