Pierre Fabre Pharmaceuticals expands its partnerships with Merck and Recordati in Germany
March 26, 2015
To strengthen Pierre Fabre's pediatric offer in Germany, our subsidiary has just signed two new partnership agreements with Merck and Recordati.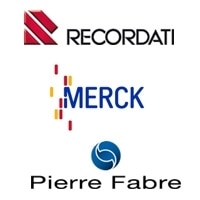 The collaboration with Merck Selbstmedikation GmbH (Darmstadt) began in 2004 with a promotion agreement for a folic acid supplement for pregnant women. On the heels of this successful joint project, Merck and Pierre Fabre Germany are now expanding their cooperation, by signing a promotion agreement for two of Merck's major pediatric products. Merck will use promotion methods and tools developed by Pierre Fabre.
The collaboration with Recordati Pharma (Ulm) to promote their leading brand in the treatment of diaper rash has also been renewed and extended to two other products, which will now be presented to pediatricians by our teams in Germany.
With 5 collaborative products in its pediatric portfolio and over 12,000 visits in 2014, Pierre Fabre Pharmaceuticals is now recognized by German pediatricians as a key player in the field.