Pierre Fabre reinvents the retail experience in Toulouse
18 December 2019
On December 18, Pierre Fabre opened a concept store in the heart of the rosy-red brick city of Toulouse, dedicated to the brands Eau Thermale Avène, Klorane, Ducray, A-Derma, René Furterer, Galénic, Elancyl, Pierre Fabre Oral Care. This new space, dedicated to living better and focusing on skin and hair care, was designed with customers in mind and will evolve over time.
Image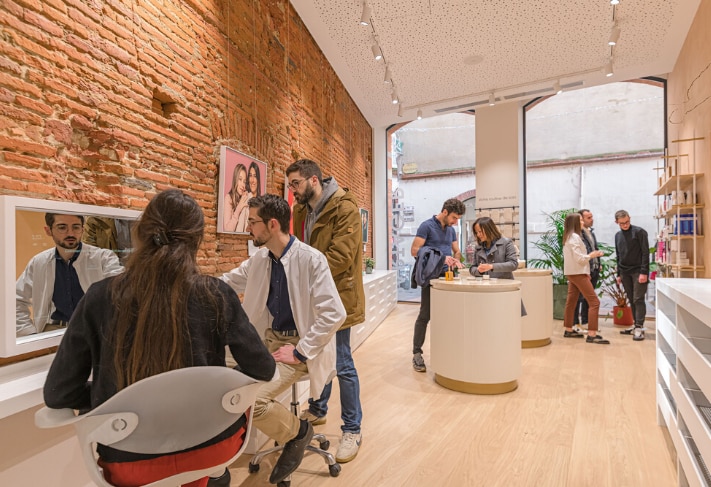 A space for spending time and sharing new experiences
Designed to promote the concept of dermo-cosmetics created by Mr. Pierre Fabre, Le LAB is a physical incarnation of the Pierre Fabre promise: "Taking care, living better". 
With a surface area of 120 m², this new space for sharing and sensory, event-based and digital experiences extends a calm, serene welcome to customers.

The facade highlights the venue's objective: clarification, exploration and also sharing.  The idea is to explore the Pierre Fabre brands in a different way, so that each and every visitor can find the answers to their questions.
A journey designed to respond to consumer needs
This immersive space offers various services to visitors: 
clarifying the needs of a particular skin or hair type or the composition of skin and hair care products, 
furthering the understanding of textures in order to choose the most suitable care routine or even co-creating the products of tomorrow.
A team of experts is available to listen to and guide consumers, take care of them and advise them. 
In addition to the advice offered by the Pierre Fabre experts, the space also provides access to interactive screens with content relating to the Group's brands as well as a connected mirror to carry out skin diagnoses. Visitors can take a break at the healthy bar, which serves juices and coffee. 
Visit Le Lab !
Image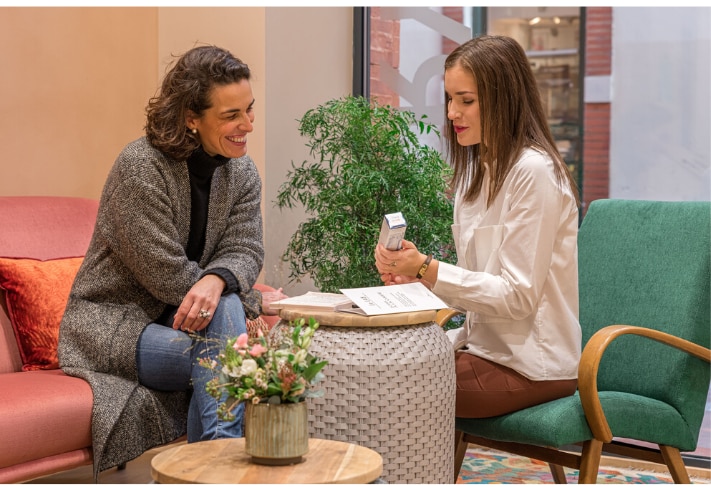 Healthcare and hair professionals: learning and moving forward together
This innovative space is also a venue to receive pharmacy and hairstylist teams—our partners—to share news about the brands and support them in the overall care they provide for their customers. The LAB is intended to benefit the Group's distributors because the pharmacists will be able to draw on Pierre Fabre's experience and the information learned there and put it to excellent use in their pharmacies. New concepts (sensory experiences, events, merchandising, digital concepts, etc.) intended to enhance the purchasing journey and consumer experience will be tested at Le LAB before being offered to the Group's partners (pharmacies, drugstores, hair salons, etc.) to help boost their point-of-sale activity.
 
          Practical information
                Le LAB
                5 rue Saint Pantaléon
                31 000 Toulouse
See on Google Maps
 
            Opening times
                Tuesday to Friday from 10.30 AM to 7.30 PM
                Saturday from 10 AM to 7 PM.
 
Image