The Klorane Institute and Pierre Fabre Argentina join forces to protect medicinal flora in Argentina
July 31, 2015
The Klorane Institute and Pierre Fabre Argentina are joining the world's largest plant conservation network, Botanic Gardens Conservation International, in the United Kingdom and its partner, the Carlos Thays Botanical Garden in Buenos Aires, to raise awareness and protect the rich diversity of medicinal plant life in Argentina.

Argentina is home to more than 1,500 medicinal plant species that are little known to the rest of the world. In Argentina, these plants play an important role in both human and veterinary medicine. This plant heritage is in danger because its natural habitat is diminishing, for various reasons: agricultural expansion, increasing urbanization, excessive harvesting, overexploitation of natural resources and air pollution. 
In order to preserve this heritage, actions must be taken regarding:
in situ

conservation: intensify cultivation of the most exploited species in order to reduce pressure on the remaining natural habitats and preserve the genetic diversity of species

ex situ

conservation: create field genebanks and seed banks, which reflect the genetic diversity of indigenous species.
To respond to this pressing need for protection, the Klorane Institute, Pierre Fabre Argentina, The Buenos Aires Botanical Garden and Botanic Garden Conservation International have signed a partnership agreement focusing on three areas of action:
Extending ex situ conservation plant collections within botanical gardens
Raising public awareness
Taking part in the consolidation of the national botanical gardens network 
We are very pleased with this new international partnership with the botanical gardens community in Argentina, stated Florence Guillaume, Director of the Klorane Institute. Our corporate foundation reflects the willingness of Pierre Fabre Laboratories to care for the human being as a whole by continuously drawing its inspiration from nature and plants. Committed to protecting and promoting universal plant heritage, we are working in close collaboration with several partners. The objectives of this initiative are entirely in keeping with our foundation's values.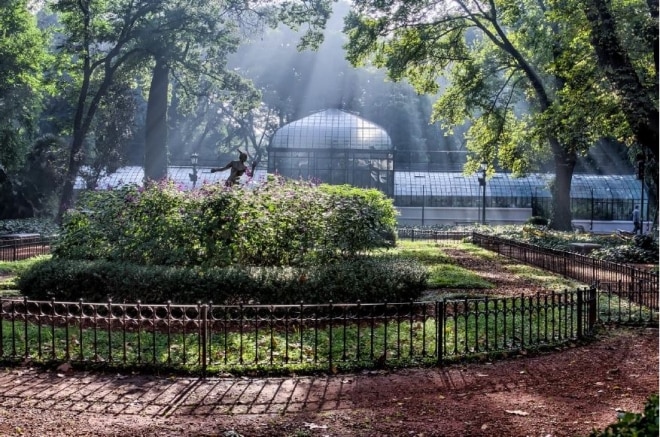 Jardin botanique Carlos Thays, Buenos Aires
To find out more about this partnership for the protection and promotion of medicinal plants in Argentina, visit (in French):