PIERRE FABRE LABORATORIES ACQUIRES A STAKE IN MIYÉ
20 September 2023
PIERRE FABRE LABORATORIES INVESTS IN MIYÉ, A START-UP SPECIALIZING IN HORMONAL BALANCE AND WELL-BEING
MiYé, the French brand of skincare products and dietary supplements dedicated to women's hormonal balance and well-being, is delighted to announce that Pierre Fabre Laboratories has acquired a stake in the company, which was founded in 2020. This first capital increase will enable MiYé to ramp up its development by benefiting from Pierre Fabre Laboratories' medical expertise and in-depth knowledge of the pharmacy market.
MiYé, "good friend" in Provençal, is a brand created by women for women, to help them live better with their hormonal fluctuations and improve their quality of life, from puberty to menopause. Co-founded by Caroline de Blignières and Anna Oualid, with the support of a scientific committee specialized in the endocrine system, MiYé has opted to focus on the hormonal well-being market. The brand's innovative and disruptive approach targets the root causes of the often taboo and misunderstood symptoms of hormonal imbalance. Today, it offers a complete range of 13 products (5 dietary supplements and 8 dermo-cosmetics) centered on performance, naturalness, safety and ease of use.
Since its inception in 1962, Pierre Fabre Laboratories has been active in women's health via a comprehensive portfolio of medicinal and dermo-cosmetics products. Through their investment subsidiary Pierre Fabre Invest, they pursue a strategy of acquiring stakes in fast-growing start-ups whose positioning complements their established dermo-cosmetics brands. Pierre Fabre Invest became the majority shareholder in Ladrôme Laboratoire (specializing in organic skincare and cosmetics) in 2021, and the sole shareholder in Même Cosmetics (specializing in wellness treatments for cancer patients) in 2022. Today, it becomes MiYé's sole minority shareholder alongside the two co-founders.
Pierre Fabre Laboratories' acquisition of a stake in MiYé two years after our launch is a fantastic endorsement. It's an invaluable opportunity to strengthen our R&D resources so that we can promote the democratization of women's hormonal health and work together to redefine the rules of a new ecology for the female body - one that is holistic, transgenerational and, above all, safer.
When we launched MiYé, we set ourselves the ambitious goal of making a medical topic easier to understand for the general public by using cosmetics concepts in tune with women's daily routines, via premium, multi-channel distribution. Who better to support us today than Pierre Fabre, with its long-standing commitment to women's health?
This strategic alliance with Pierre Fabre Laboratories will enable MiYé to ramp up its R&D investments, carry out clinical studies, bolster the scientific and medical endorsement of its flagship products, and continue its development in the pharmacy and drugstore markets. In the short term, MiYé is preparing to develop an awareness-raising and personalized support program via online consultations with naturopaths and micronutritionists.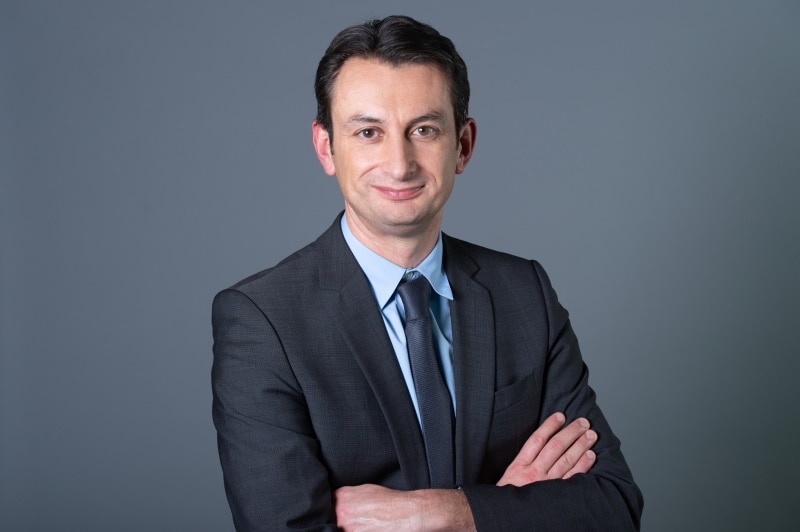 Hormonal balance is a major stake that dermo-cosmetics shall address. With MiYé, Caroline de Blignières and Anna Oualid have found a way to support women from puberty to menopause. They have created a brand with a strong territory, with specialized and differentiating products that are now esteemed by consumers, such as the Happy Cycles Serum. 
By partnering with MiYé, we are committed to providing our medical and dermatological expertise to develop the best possible responses to take care of all skins affected by hormonal variations.
We are thus continuing Pierre Fabre Laboratories' long-standing commitment to supporting women's health by enabling pharmacists to accompany them in the best possible way, whether through our demo-cosmetics or our medicines, which have pioneered the treatment of iron deficiency anemia, a very common condition during pregnancy, and now thanks to this strategic partnership.
About Pierre Fabre Laboratories
Pierre Fabre Laboratories is the world's 2nd largest dermo-cosmetics company and the 2nd largest private French pharmaceutical group. Its portfolio includes numerous medical franchises and international brands such as Pierre Fabre Oncologie, Pierre Fabre Dermatologie, Eau Thermale Avène, Klorane, Ducray, René Furterer, A-Derma, Même Cosmetics, Naturactive ,  Elgydium, Inava and Arthrodont.
In 2022, Pierre Fabre Laboratories recorded turnover of €2.7 billion, 69% of which was generated internationally in 120 countries, and invested more than €170 million in R&D.
Historically based in the Occitanie region, and manufacturing 90% of its products in France, Pierre Fabre Laboratories employs nearly 9,600 people worldwide. 
Pierre Fabre Laboratories is 86% owned by the Pierre Fabre Foundation, a recognized public interest foundation since 1999, and secondarily by its employees through an employee shareholding plan.
In 2022, the Group's CSR approach was assessed as "Exemplary" by the independent organization AFNOR Certification for the Engagé RSE (Committed to CSR) label (ISO 26000 standard for sustainable development).
For more information, please visit  www.pierre-fabre.com, @PierreFabre
About MiYé
Founded in 2020 by Caroline de Blignières and Anna Oualid, MiYé is a pioneering skincare brand dedicated to female hormonal balance from puberty to menopause. Thanks to a small, complementary range, MiYé targets the main symptoms of discomfort - physical and mental, or changes to skin and hair – with hormonal causes. A natural, organic and vegan alternative, MiYé offers a range of skincare products and dietary supplements based on green biotechnology, with no controversial ingredients, phytohormones or suspected endocrine disruptors.   
Its goal is to create a "new ecology for the female body" to help women naturally regain a more sustainable balance at every stage of their hormonal lives (puberty, pregnancy, post-partum, perimenopause, endometriosis, etc.). This is a vital new approach to women's bodies and health, based on expertise, empathy, and a no-holds-barred attitude. Today, the brand is present in over 200 points of sale and is enjoying strong growth driven by media endorsement and the support of over 300 healthcare professionals (gynecologists, midwives, naturopaths, micronutritionists).
For more information, please go to www.miye.care
Portrait photo of the MiYé co-founders, Caroline de Blignières and Anna Oualid
Visual of the complete range of 13 MiYé products
Presse contacts
Pierre Fabre Laboratories
Dorothée Kohler
dorothee.kohler@pierre-fabre.com
06 08 09 22 41
MiYé
Lucile Montesinos
06 08 09 22 41