Digital innovation: from health to beauty
Artificial intelligence, connected objects, e-health, smart cosmetics, e-beauty and more.... The digital revolution is opening up new innovation channels for Pierre Fabre in the fields of health and beauty.
Health and beauty needs are changing and becoming increasingly complex. We are committed to providing innovative answers to those needs. To achieve our goal, we stay true to our founder's vision: to pool our knowledge and resources for the benefit of our patients and customers.
Sharing to improve the way we innovate
At Pierre Fabre, innovation is a collective exercise and reflects a sharing approach in line with our founder's vision: pool our in-house creativity and combine it with external technological resources and a business-wide, multi-disciplinary approach at Group level, for the benefit of patients and consumers. This approach, based on partnership and open innovation, means that new therapeutic and cosmetic solutions are brought to market more quickly.
 
100% Digital, 100% Human: the Digital Innovation HUB
To develop digital innovation in the health care and dermo-cosmetics sectors, as well as within the company's own support functions, Pierre Fabre group launched the Digital Innovation HUB in 2015, a team whose top priority is to accelerate projects in the field of e-health, connected cosmetics and Industry 4.0.
This in-house service is a privileged partner of the brands that make up the Pierre Fabre Group, but it is also a key stakeholder in local innovation ecosystems.
Through an in-house incubation program, the HUB focuses on service-based digital initiatives in the health care and dermo-cosmetics sectors and initiatives aimed at optimizing processes and functions in the Industry 4.0 era
Image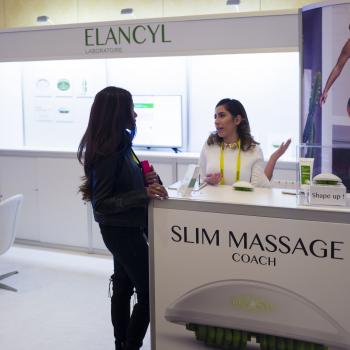 Image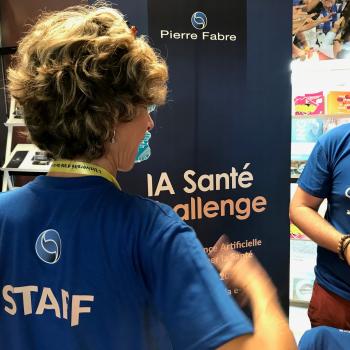 Image
E-health: open, win-win partnerships
For many years, innovation in the field of health care focused on molecules. We now look beyond prescription drugs to develop the most comprehensive therapeutic solutions. The huge rise in service-based digital solutions means we must adopt an open partnership approach to shape the way we will care for patients in the future.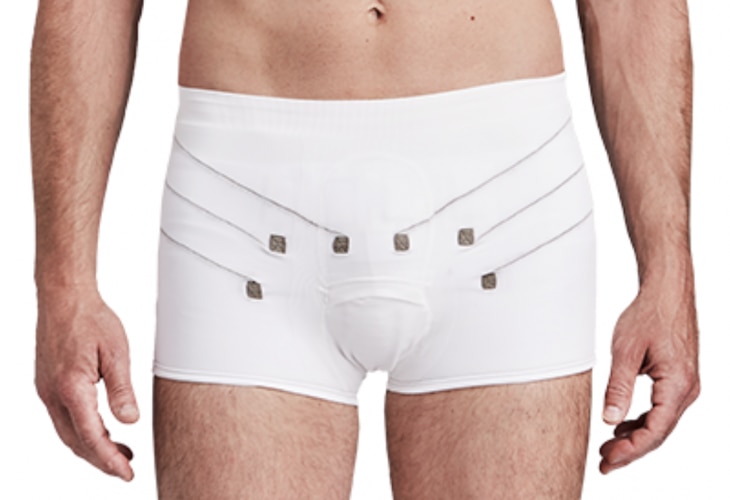 BioSerenity and Pierre Fabre Pharmaceuticals invent connected fabric for urinary disorders
By offering patients treated for urinary incontinence the option of wearing a non-invasive medical device that fits smoothly into their daily routine, Pierre Fabre Pharmaceuticals and BioSerenity are restating their patient-centric approach to diagnosis and health care, thereby reinventing the patient-urologist relationship.
Image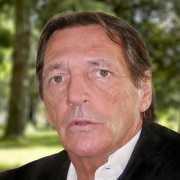 In parallel to our prescription drugs, it is important to develop services that improve patients' comfort during their treatment, and make life easier for prescribers
Image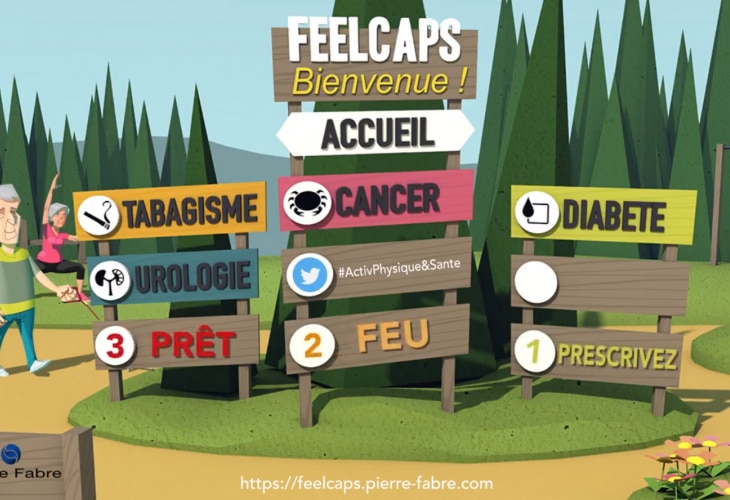 Pierre Fabre Pharmaceuticals and SALVUM create FEELCAPS
By offering patients (chronic illnesses, cancer, etc.) a fun, scalable digital service that promotes the benefits of regular physical exercise, Pierre Fabre Pharmaceuticals works alongside health care professionals to support their decision to prescribe an adapted physical activity.
Image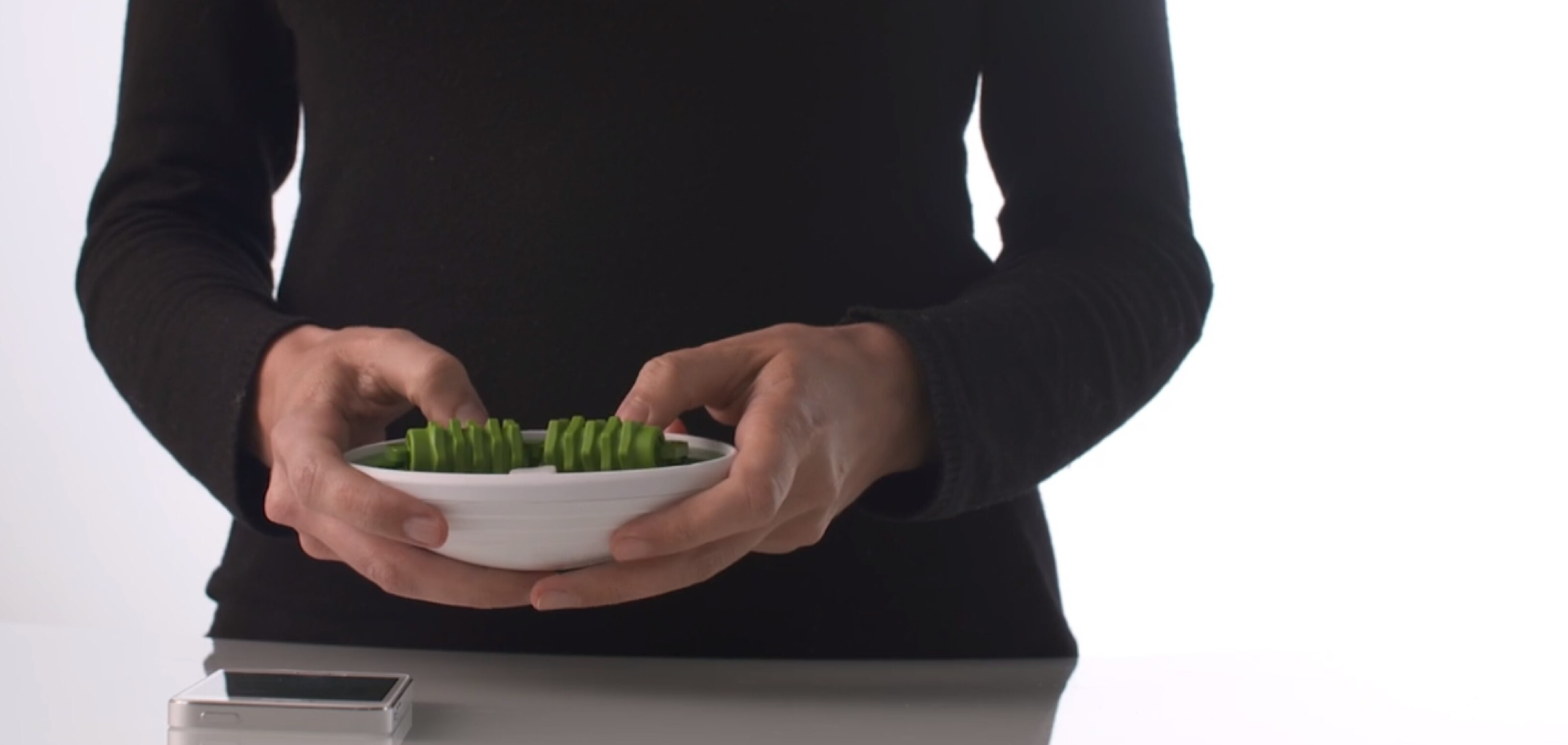 E-BEAUTY: Elancyl, inventor of the slimming massage connected glove
To combat cellulite, Elancyl has developed the first connected smart massage device, showcased at CES Las VEGAS 2017
Hackathons, challenges: explore new ideas
Foster creativity and a scientific mindset, promote collective intelligence and stimulate entrepreneurship…
The Pierre Fabre Group invites students, startups, patients and others to co-create the digital innovations of the future, from health to beauty.
Since 2015, Pierre Fabre has organized 6 hackathons to design digital solutions for health care, with a single goal: improving the daily life of patients.
Each year, the group organizes student challenges with its partner schools and universities: a chance for students and Pierre Fabre staff to interact.
Innovation means being open to the world around us. Take a closer look at the co-creation projects championed by the Pierre Fabre Group.