Melanoma Awareness Month – Make Your Mark Against Melanoma
23 April 2021
Melanoma is a type of skin cancer that develops when there is damage to melanocytes (the pigment cells that give the skin its color), leading to rapid cell growth and tumor development.1 

Melanoma is much less common than other types of skin cancers, but is the most dangerous as it can spread quickly if undetected.2 Despite melanoma being one of the most preventable cancers, there are still over 324,000 new cases diagnosed worldwide each year, therefore it is so important to raise awareness of the disease.3 

This year Pierre Fabre is once again proudly participating in Melanoma Awareness Month, which is taking place throughout May globally.
Image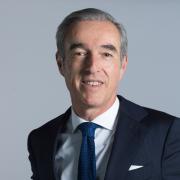 At Pierre Fabre we are committed to the fight against skin cancers. Unite with us in the fight against skin cancers and make your mark!
Mark Against Melanoma Campaign

Our 2021 Melanoma Awareness Month campaign is titled 'Make Your Mark Against Melanoma'. We want the whole community to make their mark against melanoma and to check their knowledge throughout May and beyond. If you See it, Know it, Inspect it, Name it (SKIN), you can take ownership of your skin health, while also raising awareness around an important disease. The campaign has a creative emphasis on a checkmark to demonstrate the completion of an action: 
check your facts on melanoma,
check you are protecting your skin from the sun,
check your skin for changes,
check out information on prevention and screening and check the knowledge of others on melanoma! 
There are many ways for you to make your personal mark against melanoma while encouraging others to do the same:
 Step 1: Knowledge 
Select and share a melanoma fact or share a personal melanoma story/experience 
Step 2: Make Your Mark   
Draw a visible checkmark on your skin 
Add expression through colour
Take a photo or a selfie 
Step 3:  Share Globally  
Share knowledge with your photo across social media including #MarkAgainstMelanoma
 Encourage others to join in!
Please note this campaign does not endorse online diagnosis via the sharing of mole photos and skin concerns.
Image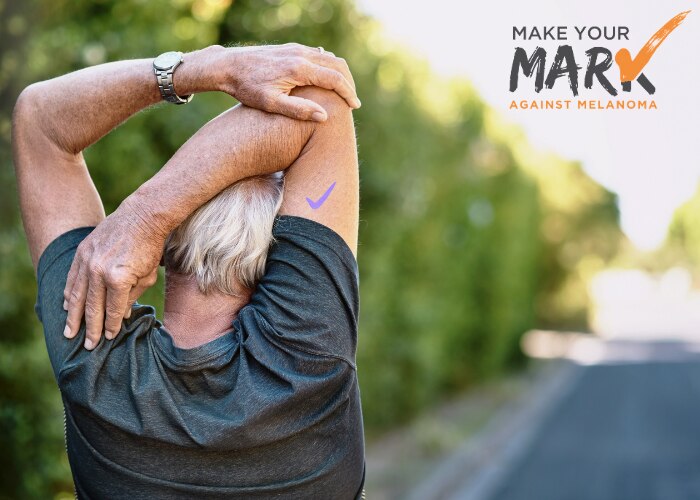 This Melanoma Awareness Month, don't forget to CHECK…
How to prevent melanoma and protect your skin
Limit your exposure to UV rays by avoiding direct sunlight for too long and by seeking regular shade4
When you are outside and in the sun, wear sunglasses to protect your eyes and cover up your skin with a hat and clothing4
Avoid sun exposure between 10 am and 4 pm, when UV light is strongest4
Regularly apply sunscreen with a sun protection factor (SPF) of 30 or above4
Avoid tanning beds and lamps as they emit UV rays and have been linked with an increased risk of melanoma4
How to monitor and check your skin 
It's important to check your skin for early signs of melanoma. Look out for spots or lesions with these signs and visit your healthcare professional if you're worried. Here are two methods of how you can assess your skin:
Method One: Perform a regular skin self-exam by following the ABCDEs of Melanoma – look out for new or changes to existing moles, spots or lesions with these signs:5 
Image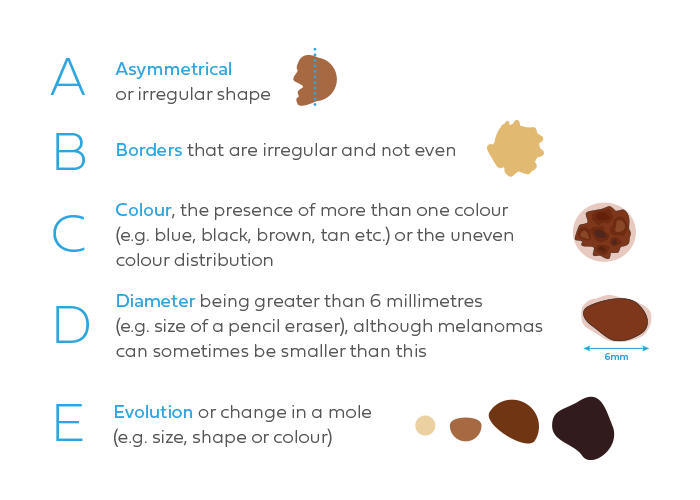 Method Two: The Ugly Duckling
Normal moles (lesions) on your skin are considered to be ones that resemble one another, while melanoma moles are irregular and are considered to be ugly ducklings.
These ugly duckling moles can be larger, smaller, lighter, or darker, compared with other moles. Also, moles that appear alone, without other surrounding it are considered ugly ducklings. 6
Aim to check your skin once a month and examine all areas, including your palms and soles, in between fingers and toes, scalp, ears, nails, and your back.7,8
Image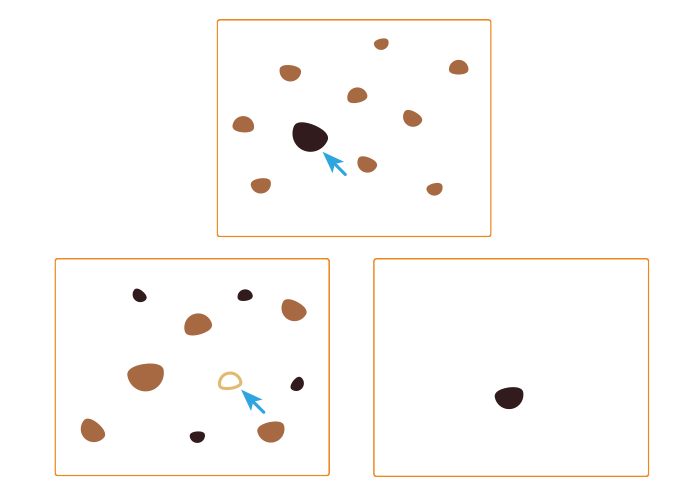 Beyond Melanoma Awareness Month 
Our dedication and support for the skin cancer community extends beyond melanoma awareness month. As a skin expert company with considerable expertise in oncology, dermatology and dermo-cosmetics, we are uniquely positioned to fight skin cancers from multiple perspectives. 
Guided by our three pillars of care—PREVENT, TREAT and SUPPORT—our United Against Skin Cancers programme is an extensive global initiative that brings together solutions from across our franchises committed to skincare, to win the battle against skin cancers.
Join Us and Make your Mark Against Melanoma 
Get involved in Melanoma Awareness Month! Show your support and make your #MarkAgainstMelanoma this May by liking, sharing and commenting on our social posts.
References: