Therapeutic garden for patients at the Oncopole center in Toulouse
February 11, 2016
The idea to create a garden that is both a place for therapeutic rehabilitation and a space for relaxing and meeting people sprung from the support care department of the University Cancer Institute at Toulouse Oncopole (IUCT-O). This idea is now becoming a reality with Pierre Fabre botanists. The garden is due to open in September 2016.
Physical activity to aid recovery
Today, various scientific studies have proven that practicing an Adapted Physical Activity for Health aids recovery for people suffering with cancer. It helps reduce anxiety, fatigue and painful symptoms. Gérard Le Duff, Deputy Director for Health Care at the IUCT-O, explained that creating a therapeutic garden seemed like a natural next step. 
Bringing the project to life with the help of Pierre Fabre botanists
To bring the project to life, Gérard Le Duff and Emmanuelle Arfé (Head of Support Care at the IUCT-O) met experts from Pierre Fabre Laboratories' Botanical Conservatory in May 2015. The garden proposed by Jean-Gabriel Fouché, Bruno David and Mathieu Bastié mixes various plants in harmony (beds of flowers, herbs and vegetables) with spaces for relaxation and sports and combines recovery with well-being. 
Image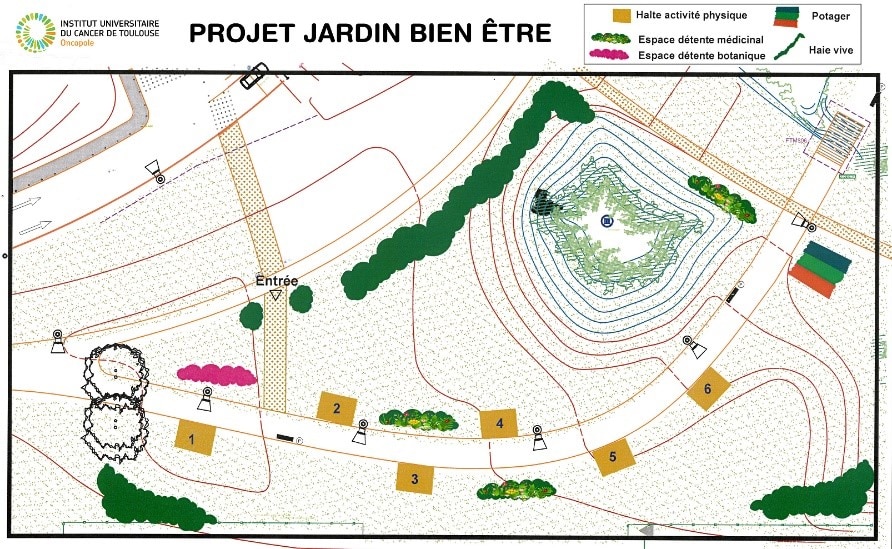 Garden layout diagram
A pioneering cancerology project
Image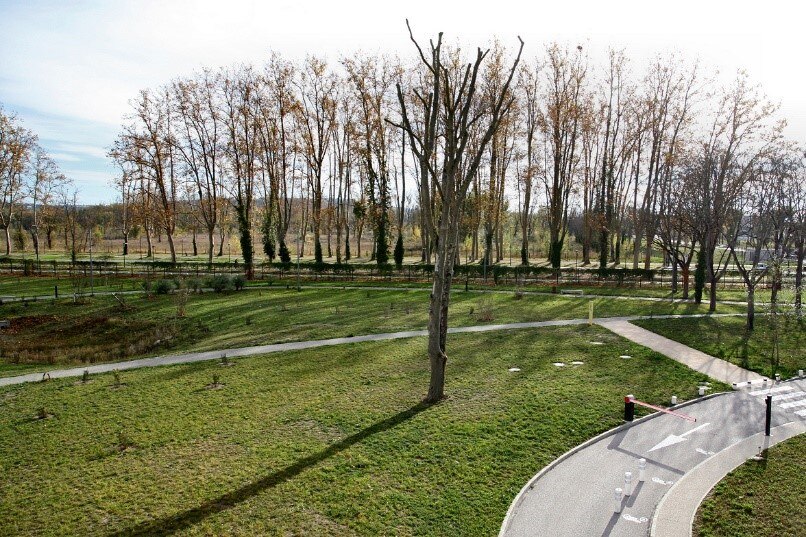 This innovative, unique cancerology project will cover 500m² right next to the hospital and will provide six pieces of apparatus so patients can perform movements prescribed by physiotherapists and the Physical Medicine and Rehabilitation (MPR) team, benefiting from the privacy provided by the hedges. This space is a real bridge between hospital and home, and aids reconstruction in the course of treatment. Beyond its therapeutic function, this garden will also be open to the patients' caregivers, friends and family.   

 
Future location of the garden, close to the entrance of the IUCT-O
Call for donations 
The IUCT-O has managed to collect 70% of the necessary funding (out of a total budget of 50,000 euros) and is launching a call for donations and a competition to name the garden.
More information: