World Cancer Day: Eau Thermale Avène supports "Look Good Feel Better"
February 4, 2015
To mark the worldwide day dedicated to the fight against cancer, the Avène Hydrotherapy Center and the Eau Thermale Avène brand are supporting the French branch of "Look Good Feel Better".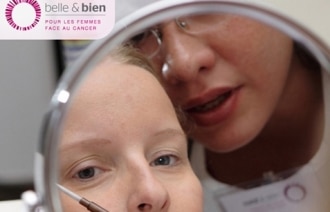 The "Belle et Bien" association is the French branch of the "Look Good Feel Better" international network, active in over 26 countries and made up of volunteers running free care and makeup workshops in hospital facilities. "Belle et Bien" is dedicated to teaching women treated for cancer to take care of themselves and boost their self-esteem and confidence. Since 2002, the association has brought a smile back to the faces of nearly 18,000 women!
On the occasion of world cancer day, the Eau Thermale Avène brand has also been raising awareness about its partnership with the association among all the employees at the Cauquillous site (in the Tarn region of France), where the headquarters of Pierre Fabre Dermo-Cosmetics is based.
Learn more at journee.bellebien.fr