TRIASORB™: the launch of a new ultra broad-spectrum sun filter, proven to be safe for human use and eco-friendly for marine biodiversity
15 March 2021
 Patented  technology  
 A filter discovered by Pierre Fabre's R&D   
 A non-nanometric filter 
 Manufactured in France by Pierre Fabre
Castres, 10 March 2021 - Every year, close to 80,000 new cases of skin cancer are diagnosed in France.1 Sun protection continues to be a major public health concern. For the Pierre Fabre group, specialized in therapeutic treatments and dermo-cosmetic products for the skin, this concern has always been a priority area of research. Today, the group launches TRIASORB™, a patented sun filter available in a new sun care product marketed under its Eau Thermale Avène brand: Intense Protect 50+. 
TRIASORB™ is the first organic filter with a unique ability to absorb and reflect the harmful portion of the solar spectrum, which includes UVB, short UVA and long UVA rays, as well as high-energy visible blue light. TRIASORB™ has also been thoroughly tested under experimental conditions to demonstrate that this filter is not toxic for three key species of marine biodiversity: a coral species, a phytoplankton species and a zooplankton species (scientific publications are currently being prepared).
Since its first "Sun Block" sunscreen rolled out in 1987, Eau Thermale Avène has made constant advances in eco-friendly photoprotection. In 2010, the brand decided to launch a research program to remove octocrylene from its sun care formulations. In 2013, this program was allowed the development of a combination of four sun filters*, providing equivalent photoprotection, optimal biodegradability and a lesser impact on the marine environment. Today, the launch of Intense Protect 50+ crowns the efforts of over 20 years initiated by Mr Pierre Fabre.  
The TRIASORB™ sun filter is manufactured at Pierre Fabre's plant in Gaillac in the Tarn region of France.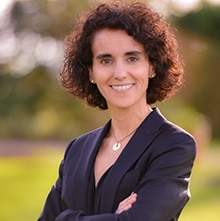 At a time when Pierre Fabre is asserting its original positioning based on medicalization and naturalness, our new TRIASORB™ filter reflects our commitment to this vision. It will allow us to offer eco-friendly sun care products that combine extensive protection and safety. The launch by our Eau Thermale Avène brand of Intense Protect 50+, 100% manufactured in France, is the cornerstone of this renewed commitment.

 

 
1. Source: French Ministry of Health and Solidarity https://solidarites-sante.gouv.fr/archives/archives-presse/archives-breves/article/rayonnement-uv-veillez-a-bien-vous-proteger-cet-ete
*Tinosorb S, Tinosorb M, Uvasorb HEB, Parsol 1789 
Avène Dermatological Laboratories offer a range of skincare products specifically developed for sensitive skin, recommended by dermatologists. Avène Thermal Spring Water, with its unique biological and mineral heritage, whose efficacy has been demonstrated in more than 150 scientific studies, is at the heart of all their products. This remarkable water is used at the Avène Hydrotherapy Center for its soothing, anti-irritant and softening properties in the treatment of skin pathologies, such as eczema, and in post-cancer treatments. Every sensitive skin type finds a response to its needs in the Eau Thermale Avène product offering. The brand is also committed to corporate social responsibility initiatives, such as Skin Protect, Ocean Respect and Eau Thermale Avène Skin & Cancer. Eau Thermale Avène is the leader on the dermo-cosmetic market in France1 and ranks first on the European sun care market².
Pierre Fabre is the second-largest dermo-cosmetics laboratory in the world, and the second-largest private French pharmaceutical group, as well as the leader in over-the-counter products sold in pharmacies in France. Its portfolio includes a number of medical franchises and international brands, including Pierre Fabre Oncologie, Pierre Fabre Dermatologie, Eau Thermale Avène, Klorane, Ducray, René Furterer, A-Derma, Naturactive and Pierre Fabre Oral Care. 
In 2020, Pierre Fabre generated €2.2 billion in revenues, 65% from international business. Based in the Occitania region, South-West of France, since its creation, the group manufactures over 95% of its products in France, employs close to 10,000 people throughout the world, and distributes its products in 130 countries. 
The main shareholder of Pierre Fabre, with an 86% stake, is the Pierre Fabre Foundation, a government-recognized public-interest foundation, followed by company employees via an employee share purchase plan. 
In 2019, Ecocert Environment assessed the Group's CSR approach according to the ISO 26000 standard on sustainable development and awarded it the ECOCERT 26000 "Excellence" level.
1-IQVIA France in volume and value at the end of December 2020 
2-IQVIA Pharmatrend International sun care market Germany, Austria, Belgium, Spain, France, Greece, Italy, Poland, Portugal, Slovakia, Switzerland and Czech Republic, in volume and value YTD December 2020
MEDIA CONTACT – Martine BUTAULT 
martine.butault@pierre-fabre.com // +33(0) 6 86 07 75 73