Sigma-Tau grants Pierre Fabre exclusive license for its antimalarial in 32 African countries
July 3, 2015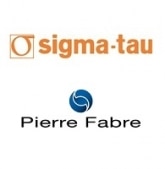 Under European MA and produced according to stringent pharmaceutical standards, Eurartesim® meets the WHO recommendations for endemic areas.
Eurartesim® (dihydroartemisinin/piperaquine), a drug granted marketing authorization in Europe in 2012, is entrusted exclusively to Pierre Fabre in 32 African countries. Pierre Fabre will register, distribute and promote Eurartesim® in Senegal, Guinea, Mali, Ivory Coast, Burkina Faso, Niger, Madagascar, Togo, Benin, RDC, Congo, Chad, Gabon, Cameroon, Mauritania, Burundi, Nigeria, Ghana,
Kenya, Tanzania, Uganda, Angola, Ethiopia, Malawi, Liberia, Sierra Leone, Mozambique, Zambia, Zimbabwe, Botswana, Swaziland and Namibia.
Eurartesim® is a fixed-dose artemisinin-based combination therapy (ACT) comprising dihydroartemisinin and piperaquine.
This European quality standards drug has been developed by the Italian pharmaceutical company Sigma-Tau, an ALFASIGMA Group company, in partnership with the not-for-profit research foundation Medicines for Malaria Venture (MMV).
We are very happy to announce this important agreement for the distribution of Eurartesim®, the drug developed from our research activities, Sigma-Tau General Manager Raffaele Sanguigni affirmed. The distribution territory will cover nearly all of Africa. We are committed to ensuring its registration and distribution in those countries where malaria is endemic.
Eurartesim® is a drug with proven efficacy in combating a major health scourge in Africa. It thereby complements our portfolio of medicines and health products already widely distributed on the African continent where Pierre Fabre Group ranks among the top 10 pharmaceutical companies in terms of turnover. Our commitment in Africa is long-standing, and strengthening it is a key priority in our strategic plan Trajectoire 2018 commented Frédéric Duchesne, President of Pierre Fabre Pharmaceuticals.
Eurartesim® was approved by the European Medicine Agency (EMA) in 2011 and is currently available throughout Europe. In Asia, it was registered in 2012 in Cambodia, while in Africa, it has obtained marketing authorization in Tanzania, Ghana, Zambia, Kenya, Nigeria, and Burkina Faso. Eurartesim® is currently being registered in other countries and will soon become available in most of Africa.