The Green Impact Index
The tool that explains the social and environmental impacts of our products using a simple A, B, C or D scoring system.
There is ever-growing concern about the social and environmental impact of the products we consume. In order to make truly informed choices, we need easy-to-understand, reliable information. Until now, that information was not available in a transparent, convenient format for dermo-cosmetic products and family health care products. That's why Pierre Fabre created the Green Impact Index and had the robustness and reliability of its criteria assessed by the independent body AFNOR Certification.  
The Green Impact Index, a transparent measuring tool that is easily accessible to everyone

The Green Impact Index summarizes the impacts of a cosmetic or family health care product on society and the environment through a simple score: A, B, C or D. In their jargon, specialists in this area talk about the eco-social design of products. The Green Impact Index does not therefore assess a product's performance or its effects on health. It's about the degree to which it respects nature and society as a whole. Here at Pierre Fabre, we consider that a product can reasonably claim to be eco-socially designed if it has a B score, though the ultimate objective is to achieve an A rating.
Everything you need to know about a product's environmental and social impact
Biodegradability and naturalness of the formula, carbon footprint, water consumption, organic farming, official certifications, CSR commitments, and more. No fewer than 20 criteria are studied in detail in order to award an environmental score and a social score. We then calculate the weighted average of those two scores to give an overall score in the form of a letter: A, B, C or D.  
The Green Impact Index was designed by Green Mission Pierre Fabre as a way of assessing all the Group's products, dermo-cosmetics as well as family health care products. All our brands have started using it, and 80% of their business will be covered by the end of 2021. 
Everything you need to know about eco-social design
The Green Impact Index, a tool to help you consume more sustainably
Founded by a pharmacist who was also a great humanist, passionate about botany and dedicated to making his products in the south-west of France, the Pierre Fabre group has always been committed to protecting biodiversity and respecting people. Today, we want to take that commitment a step further.
We need to raise our game to fight against global warming, heath risks, exclusion in every sense of the word, and the growing mistrust of consumers and patients. We truly believe that those challenges can't be met if we all work separately. The stakes are huge and require a collective response from businesses, institutions, experts, consumers and patients, all working together.
 
That's why Green Mission Pierre Fabre designed the Green Impact Index, a tool that provides information and rates the impact of cosmetic and family healthcare products on society and the environment. A tool designed to be reliable, transparent and genuinely useful... To help us develop products that are ever more respectful of the Planet, and to enable each and every one of us to make a truly informed choice about the products we consume.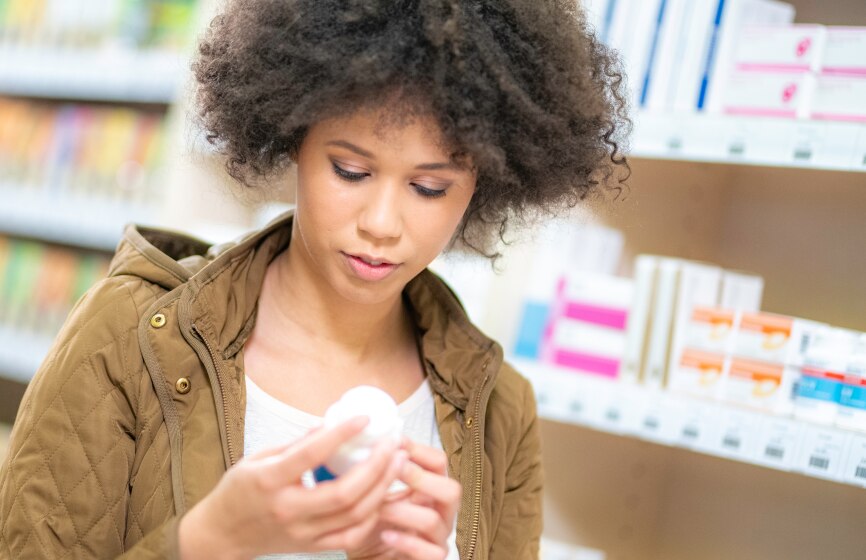 The scoring system is designed to be easy to understand, simple and unambiguous. Each point is clearly explained. More than just a score, the Green Impact Index is a tool that offers consumers the chance to make truly informed choices in harmony with their convictions, and to consume more responsibly.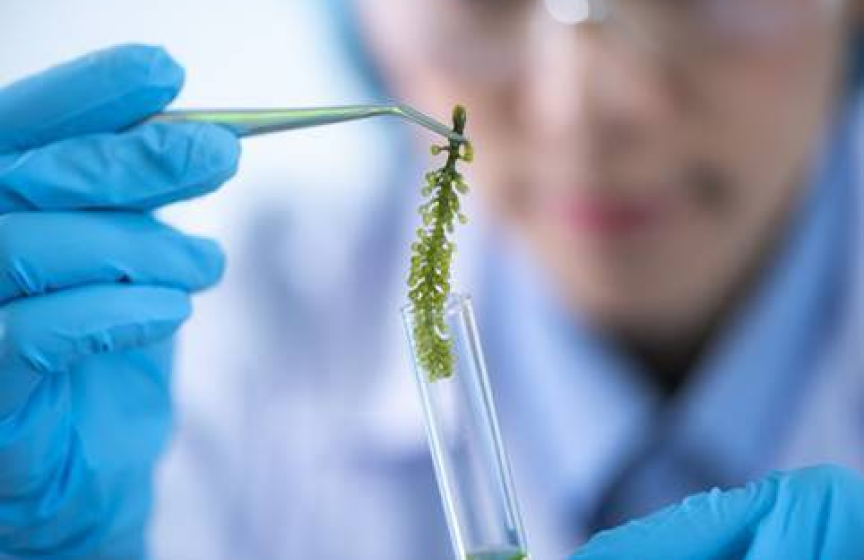 The Green Impact Index is also a great way to drive progress. Its criteria guide our researchers and engineers in their quest to improve the eco-social design of our products. These criteria also encourage our brands to participate in programs for biodiversity, therapeutic education, patient initiatives and the fight against social insecurity.
The Green Impact Index assessment method
To make sure it is complete and reliable, calculating an eco-social design score is a complex exercise. Our main challenge was to make it easy to understand and use for everyone. Each product is awarded a letter from A to D, reflecting its eco-social design rating. 

The score for each product is obtained by assessing 14 environmental criteria and 6 social criteria. The environmental score accounts for two thirds of the overall score, while the social score makes up the remaining third. The overall score is initially based on a maximum of 15, and is recalculated based on a top score of 20 to obtain the product's Green Impact Index. The table below describes each criterion and how much it counts for in the overall score.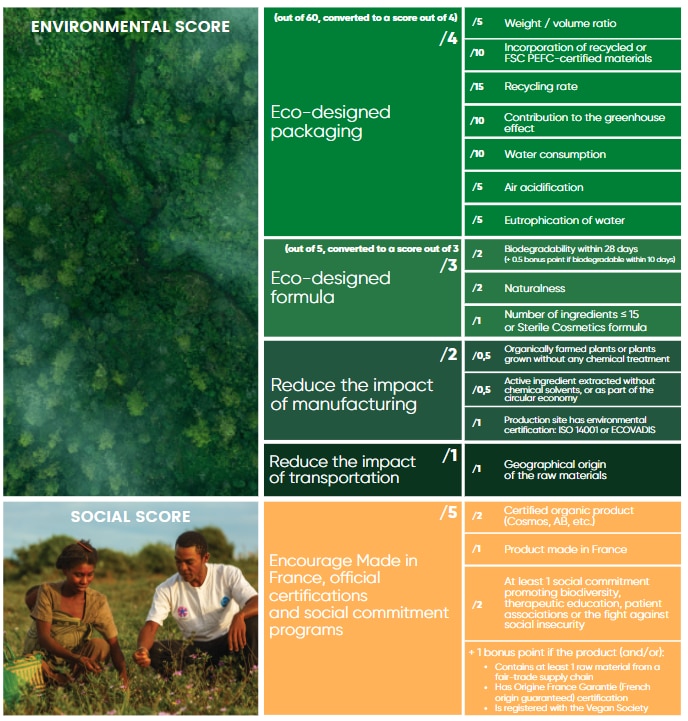 Any questions
about the technical terms?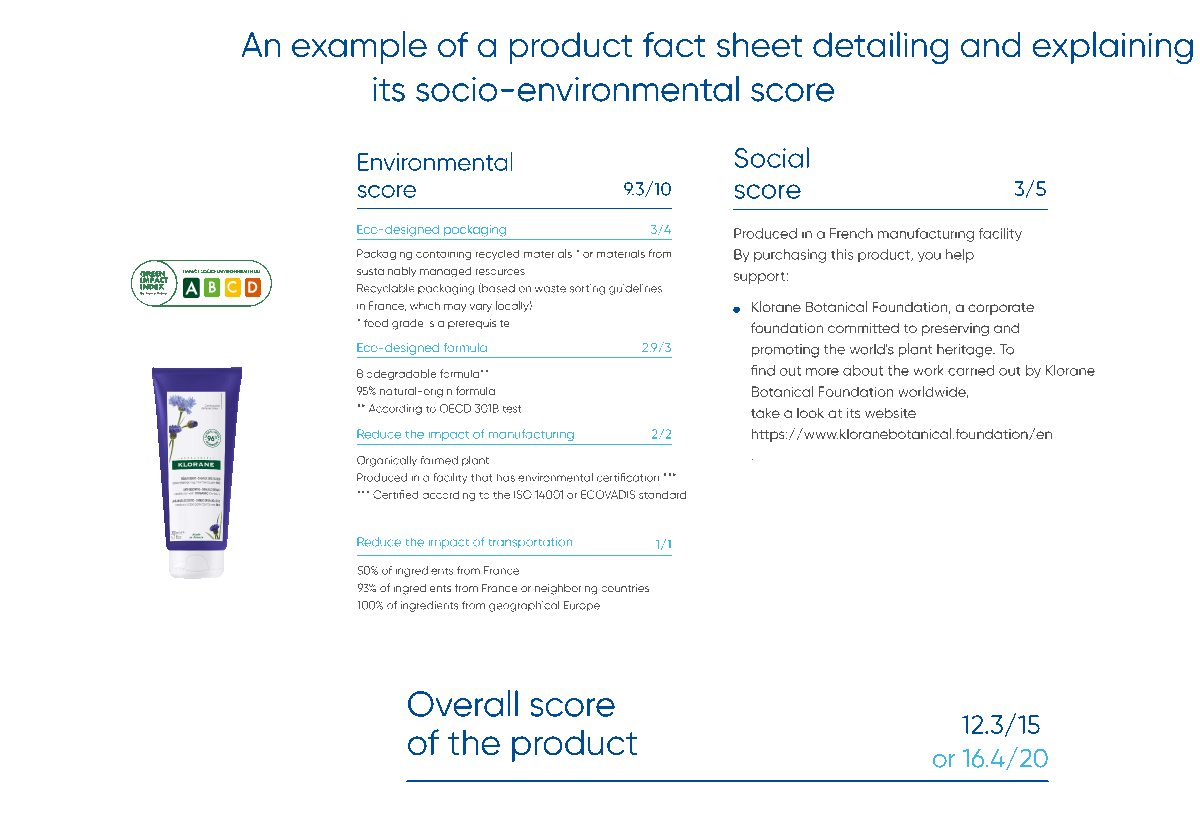 To make sure each and every one of us is in a position to make informed choices, Pierre Fabre and the group's brands have pledged to provide consumers with a detailed insight into the assessment of each product, with absolutely nothing held back. We truly believe that your trust depends on how transparent we are.
A scoring method that is validated and approved by AFNOR Certification
12 years' work and over 3,000 product life cycle and packaging assessments laid the foundations for this tool, which measures the impact of our products on society and the environment. AFNOR Certification, an internationally recognized independent certification body, have validated and approved our scoring method. After conducting its audit, AFNOR Certification declared the Green Impact Index method to be robust and reliable in all areas: scoring system, collection and consolidation of source data, technical and human resources deployed, and the continuous improvement approach adopted by the Green Impact Index.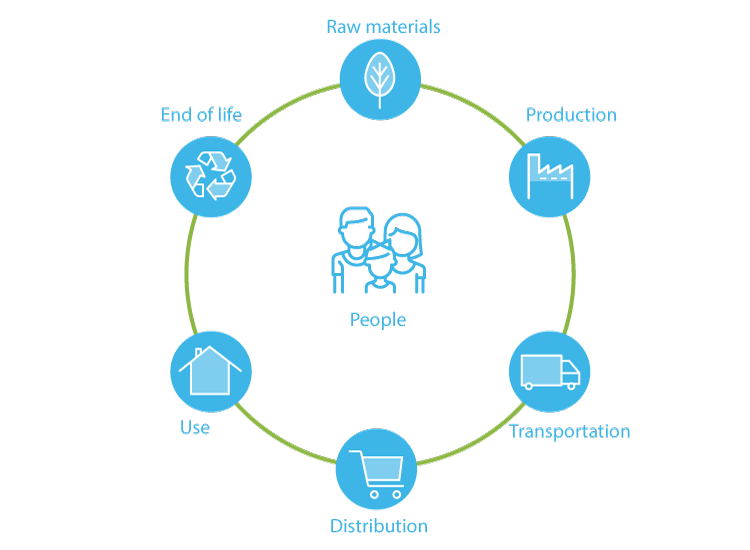 The environmental criteria are measured through each product's Life Cycle Assessment (LCA). The LCA identifies and quantifies the physical flows of materials and energy related to the human activities required in order for a product to exist, from the design stage to the end of its life cycle.  This method provides a way of measuring its impacts on the environment through six major stages.
The LCA provides an overview of the resources required and the various types of pollution resulting from a product's manufacture and use. This method pinpoints the key areas to be addressed. If we take the example of a shampoo, around 80% of the product's carbon footprint and over 95% of its water footprint occur during use, due to the amount of hot water required for rinsing.  
And because we can't control how much time you spend in the shower, or how hot you like your water to be, we opted to focus solely on the product's biodegradability in our assessment criteria for the use phase. This method seems fairer to us: it forces us to face our responsibilities and gives everyone the chance to make a difference in the areas they can control.
More about product's social and environmental impacts
Can a Green Impact Index score change? 
Continuous improvement is a core aspect of our approach. By assessing the 20 environmental and social criteria of the Green Impact Index, we obtain a clear picture of the areas where improvements can be made, and channel our efforts into improving the eco-social design of products rated C or D. Those efforts might include changing their packaging, modifying the product formula, reviewing the manufacturing process or the geographical origin of the ingredients, obtaining official certifications, and so on.
This continuous improvement approach has already resulted in changes to some of our products, such as the Klorane shampoo with Quinine, which went from a score of B to A after careful analysis using the Green Impact Index.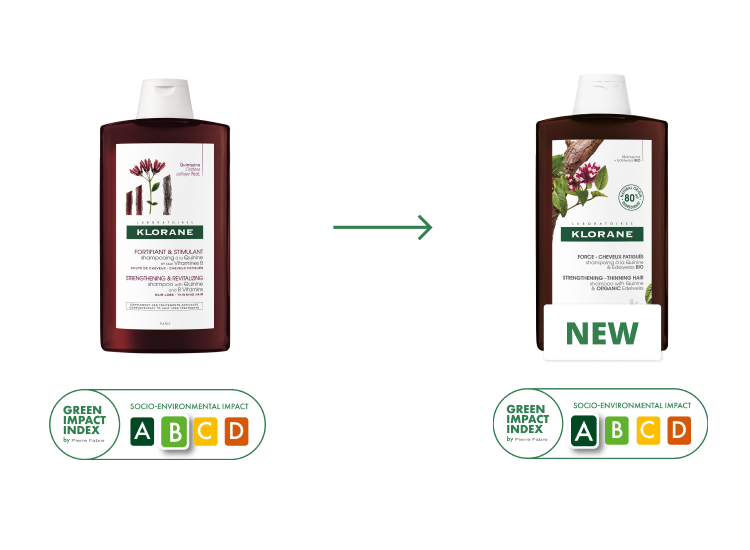 In order to achieve this A rating, we improved: 
The packaging: the percentage of recycled materials rose from 44% to 87% 
Manufacturing: edelweiss, one of the plants contained in the formula, is now organically farmed. 
CSR commitment: Klorane supports Klorane Botanical Foundation in an agroforestry project in Ecuador (15,000 trees to be planted) and an educational campaign involving 100 children. More details on the Foundation's website https://www.kloranebotanical.foundation/en.
Discover the first products assessed by the Green Impact Index
What happens if the product obtains a C or D score? 
A C score, or even a D score, doesn't stop our dermo-cosmetic and family health care products from guaranteeing a basic set of commitments. For example, they are made in France in our own manufacturing plants, most of which have environmental certification (ISO 14001), their raw materials are mainly sourced in France or neighboring countries, and their plant-based active ingredients come from plants we either cultivate ourselves or collect using responsible techniques which do not threaten the long-term supply of the resource. On top of that, all our brands are committed to at least one long-term social program supporting biodiversity, therapeutic education, patient associations or the fight against social insecurity in all its forms. All of these commitments are endorsed by the Ecocert 26000 standard. 
Our long-term goal is to market products with an A or B rating. We are committed to have at least 50% of our product catalog meet that goal by 2023. Green Mission Pierre Fabre and all the brands are 100% on board and inspired to launch only A or B-rated products, and to get those products with a lower score up to A or B standard.      
If, despite all our efforts, it turns out to be impossible to improve on a D-rated product, we may decide to withdraw it from the market (except for pharmaceuticals that have a proven therapeutic benefit for patients). 
Discover the first products assessed by the Green Impact Index
Any Green Impact Index content uploaded in 2021