Making Sense of Scores, Labels and Environmental Certifications
Basic info to help you make the right choices
Green Mission Pierre Fabre designed the Green Impact Index to help everyone make informed choices in harmony with their convictions. This tool measures the social and environmental impact of the dermo-cosmetic and family health care products marketed by Pierre Fabre group. But what's the difference between this index, environmental credentials and environmental labeling? How can consumers navigate this? We've put together some advice to help you make sense of it all. 
Controlling our social and environmental impact is something a lot of consumers feel strongly about, and the new standards in place make it easier to do that.
In recent years, several systems have emerged to help us assess a product's nutritional properties (the Nutriscore is a well-known example) or find out exactly what it contains (the Yuka app, for example). They have led to a gradual shift in our consumption habits. But when it comes to measuring a product's impact on the environment and society, there's no simple solution that covers everything.
And yet, European standards are strongly encouraging manufacturers in a range of economic sectors to be open with consumers about those impacts. Electrical appliances, houses and apartments, and even cars, are all now required by law to display their green credentials. As a result, an A, B, C, D, E, F or G score displayed on a product provides a guide for consumers, who can opt to consider the product's environmental impact when making a purchase. For example, if you buy a washing machine with an A score, you know that you're choosing to consume less energy than if you'd gone for an alternative product with a B or C score.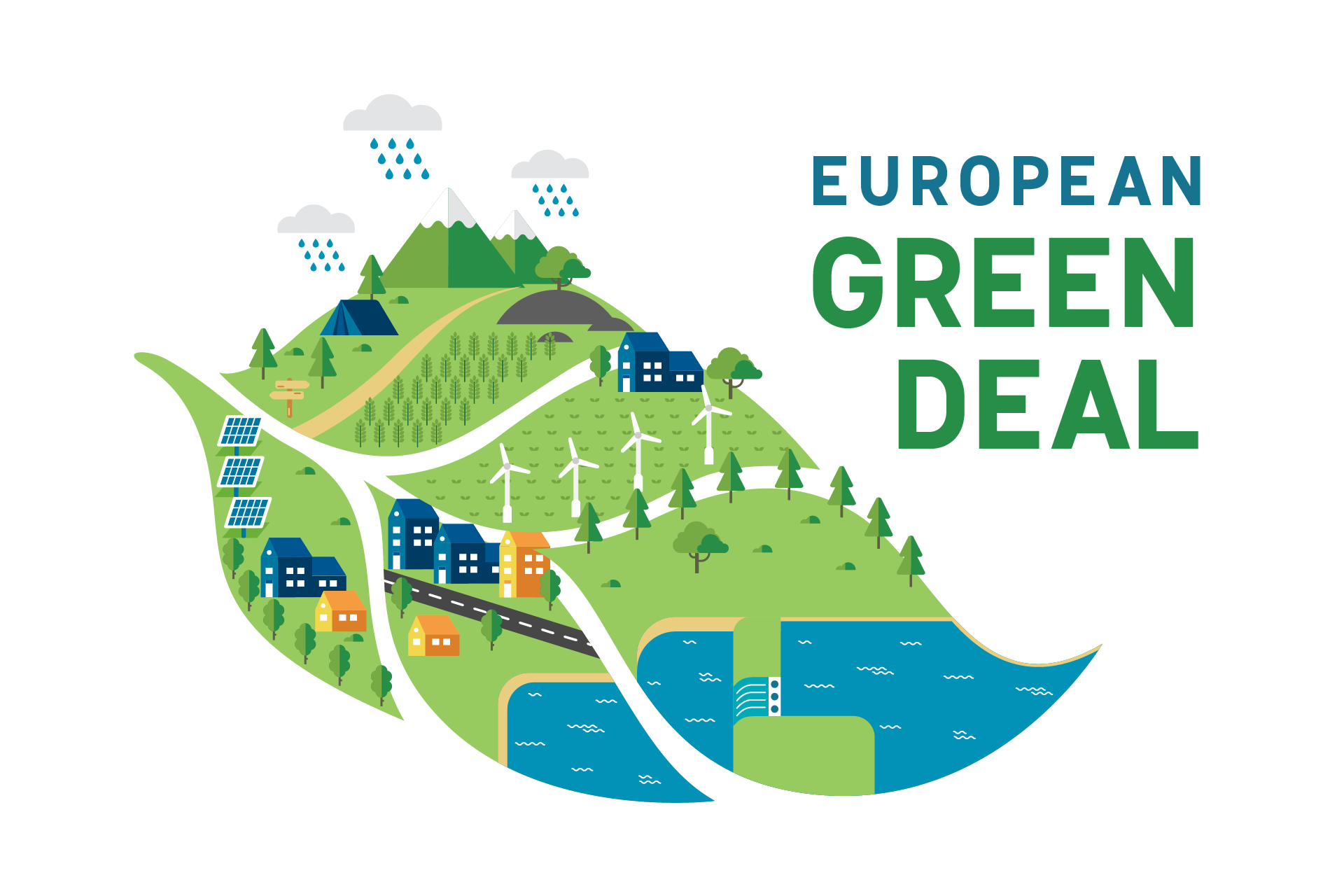 By making it mandatory for manufacturers and distributors to display their environmental credentials, the European or national regulations encourage them to focus on eco-design and become more aware of the impacts of their products. Initiatives such as the European Green Deal provide fresh impetus and are helping to make these practices commonplace. The Green Impact Index is Pierre Fabre's solution for cosmetic and healthcare products and aims to offer consumers clear guidelines right now, tailored to the issues affecting our products. 
The Green Impact Index, a tool everyone can consult, available soon for most of our cosmetic and health care products.
To meet consumers' need for transparency and to support them in their efforts to consume responsibly and sustainably, we created a standard scoring system for our products, based on 10 years' research and a rigorous methodology validated and approved by AFNOR Certification, an internationally recognized independent certification body.
Instructive, transparent, easy-to-understand, the Green Impact Index uses a set of scores—A, B, C or D—to explain the social and environmental impacts of each product to consumers. As a complement to other labels, names and certifications, which inspired its design, it aims to help you make choices that are ever more respectful of nature and people. 
How do we calculate the Green Impact Index score?
How do cosmetic labels work? 
A label offers proof of compliance with a specification (or a standard) setting out requirements in terms of quality, origin, production method, and so on. It may be the result of a private or public initiative, promoted by local or international organizations... Each label covers specific issues, but not necessarily ALL the issues, and we've seen in practice that the requirements are not fully standardized! Consumers have to make sense of many different European and international labels, which can be confusing at times. 
Some labels are based on internationally recognized specifications and are obtained via certifications awarded by independent certification bodies. Here are a few examples (there are many others!) of labels used for dermo-cosmetic products. 
The French association of manufacturers of organic cosmetics, COSMEBIO, created a label for natural and/or organic cosmetic products. This label is based on a COSMEBIO specification (called the COSMEBIO Charter) which must be followed by any manufacturer using the label on its products. 
One of the major requirements of the Charter is that manufacturers have their cosmetic products certified according to the COSMOS standard. Fulfilling this requirement, and meeting other criteria concerning the company's commitment to a sustainable development policy, are prerequisites for displaying the label on certified products. 
Depending on the product's level of certification, the label may include the words COSMOS NATURAL or COSMOS ORGANIC. 
The association Nature & Progrès has set up a label aimed exclusively at cosmetic products and based on a stringent specification with a social and solidarity-related dimension (fair trading practices, social and ethical funding, short supply chains, controlled mechanization, etc.) and environmental criteria (no raw materials of animal origin, GMOs, palm oil, dyes, fragrances, superfluous packaging, etc.). It is awarded after participative inspections conducted between members.
Knowing all the labels and their characteristics by heart is a virtually impossible task. If you're interested in a labeled product, the best thing to do is to find out which criteria it covers, to see whether it meets your own requirements.  
Certification: what does it involve? 
To avoid being both judge and jury, some labels, such as COSMEBIO, choose not to be the assessor of compliance with their own specification. Brands looking to obtain a cosmetics label need to get in touch with third-party certification bodies, such as ECOCERT, Bureau VERITAS and COSMECERT, which carry out regular inspections and certify compliance with the stated requirements. 
These certification bodies are themselves approved by official accreditation bodies at national level (such as the COFRAC in France), which check the accuracy and relevance of their audit methodologies against an official standard. This accreditation is what makes the body an official "certifier," which is why we talk about certification rather than labeling.
Here's an example...
 

     A brand wants to obtain COSMOS certification for a new organic product it is planning to market. How does it go about it?

| | |
| --- | --- |
| | It enlists the services of ECOCERT, a COFRAC-accredited organization, which checks and certifies that its product satisfies the specification established in the COSMOS standard on which COSMEBIO is based. |

 

If everything is in order, the product is awarded COSMOS certification, which is exclusively aimed at cosmetic products, and guarantees the product in question contains no  unauthorized ingredients, contains a minimum number of natural-origin or organic ingredients in its formula, uses production and processing methods that pose no risk to the environment or human health, respects biodiversity, has eco-designed packaging, etc.

 

 ECOCERT can issue two types of certification depending on the product: 

| | |
| --- | --- |
| | COSMOS NATURAL certification, for a cosmetic product that satisfies the requirements of the COSMOS standard except for the part concerning organic ingredients. In concrete terms, that means the formula contains at least 95% natural-origin ingredients. |
| | COSMOS ORGANIC certification, for a cosmetic product that satisfies all the requirements of the COSMOS standard. In concrete terms, that means the formula contains at least 95% natural-origin ingredients, at least 95% of its plant-based ingredients are organic, and 20% of all the ingredients used in the formula as a whole are organic (10% for rinse-out products such as shampoos, shower gels, toothpaste, etc.) |

 

The brand is then entitled to put the COSMOS ORGANIC certification logo on the packaging of its organic product.
And what does the term ORGANIC mean for cosmetics? 
We identify a product as being ORGANIC through its logos—both French (AB) and European (the "Euro leaf"). This certification applies to agricultural and food products, in line with the regulations established by the European Union. 
For pre-packaged food products, it guarantees that 95% of the organic ingredients contained in the product are the result of organic production methods.
By extension, we use the term organic for processed non-food items which use organic products. Cosmetics are a prime example of this (plant extracts, plant oils, and so on). 
But not everyone can claim to be organic! In practice, cosmetic products that claim to be organic need to satisfy a set of rules and, as a primary prerequisite, contain at least 95% organic ingredients and be COSMOS certified.
Did you know?
A cosmetic product can't advertise itself as "natural" or "natural origin" unless its contains 95% or more natural or natural-origin ingredients.