A new mobile app for diagnosing skin drug reactions
February 18, 2015
Pierre Fabre Dermo-Cosmetics is launching the firts app for health care professionals to help them diagnose and treat drug-induced skin reactions.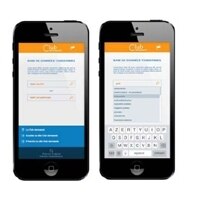 Skin Drug Reactions Base is a database of drug-induced skin reactions (cutaneous drug eruptions). It is the mobile version of the database currently available on Club dermaweb, a continuing professional development site for doctors, and Club pharmaweb, for pharmacists. It offers a vast array of information (1500 international non-proprietary names and 3000 dermatologic pathologies) and is constantly updated with new drugs and information from conferences, Medline, and professionals.
Available off-line, the app can be used absolutely anywhere and allows health care professionals to make a diagnosis at the patient's bedside.
The app was submitted, along with 50 other projects, to the Festival de la Communication Santé 2015, a trade event celebrating health care communication, and won a silver medal in the "Medical and Hospital Communication" category.