Human-centricity: How the Pierre Fabre Group is rethinking its relationship with consumers
29 October 2019
The Pierre Fabre group has always put people at the heart of its strategy, but how is its relationship with consumers changing in today's digital and data age? 
A new consumer experience must be invented for brands (Eau Thermale Avène, A-Derma, Klorane, Ducray, Dexeryl, Eludril, Elgydium, Naturactive, etc.) and new activities and functions integrated. Interview with Karine Cottin, Chief Marketing Officer of the dermo-cosmetics business.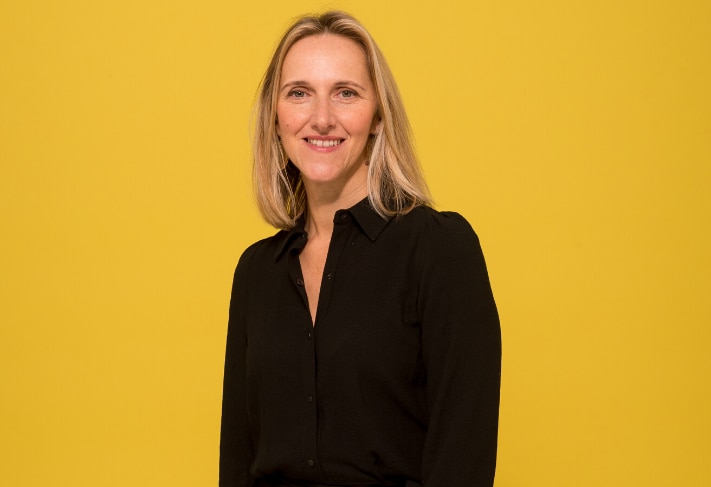 In terms of beauty, do today's consumers have the same expectations as before? How does a group like Pierre Fabre respond to these changes? 
Unlike before, today's consumers live in pursuit of well-being and happiness, which goes hand-in-hand with good health. It is the same all over the world. At Pierre Fabre, we have always made this connection between health and beauty, which is also at the root of the very concept of dermo-cosmetics. It is not a matter of simply improving the dermatological condition of patients. We believe that looking after our skin and hair, using products that respect nature and humankind, is the first step toward a much more holistic well-being. This belief is reflected in our new Pierre Fabre Group signature: "Taking care, living better." 
 
Which promises are consumers of health and beauty products particularly sensitive to?  
Safety and efficacy: it's a basic contract, and it is part of the Group's DNA. Efficacy may well be a requirement for prescription drugs, but it is also what characterizes our dermo-cosmetic products. When dermatological diseases are visible and having a debilitating impact on a patient's daily life, there is no room for error in terms of efficacy. 
Our clinical services guarantee the efficacy of our products and this is approved by our regulatory teams. Consumers also have a say: the power of social media allows them to share their experience and call out any false promises.
Another significant development is that new generations are "sustainable natives". They demand exemplarity and commitment from a group like Pierre Fabre. We are expected to deliver not only on zero controversial substances, for example, but also on transparency.  Today's mindset is: consume less but better.
A brand's values and commitments are increasingly important for consumers when deciding whether or not to purchase a product. In its Meaningful Brands report, Havas revealed in February 2019 that 64% of consumers said they chose their brands based on their views on social issues. This figure jumps to 91% among millennials. Consumers have become "consumer activists". 
Moreover, in today's climate of distrust (according to the GreenFlex ADEME 2019 responsible consumption barometer, only 27% of French people trust large companies), we are convinced that we need to play a decoding role among consumers. 
 
There are many different consumer profiles. How do you manage to make everyone's user experience unique?  
There is growing demand for this kind of customized response, it's true. Made-to-measure has become "the new luxury" and we will include it in our future offerings. To achieve this, we can analyze data provided by consumers. CRM, search and social listening are all great opportunities for getting to know our consumers and understanding their needs better. We can then predict which content and service offerings may interest them.This Human-Centric approach reflects our desire to understand consumers and continuously interact with them.
At Pierre Fabre, this precision marketing approach is structured around a cross-disciplinary program called One 
We also use a technique called "design thinking", which is a value creation process that includes ethnographic observation of a volunteer. We analyze their behavior by observing how they use products on a daily basis. Phases of brainstorming and prototyping will follow. Sometimes, we may even go so far as co-creation with consumers.
 
Can artificial intelligence help you with this type of precision marketing approach? 
Yes, we can use artificial intelligence to our advantage. Harnessed by humans, it's an impressive tool for diagnosis for example. I'm thinking in particular of our partnership with the start-up Data For Health, which is developing a tool for detecting melanomas based on artificial intelligence and our expertise in dermatology.
 
In this context, does the company need to recruit new skills? 
Managing the customer relationship in the digital age implies a paradigm shift and requires us to rethink many of the company's activities and functions. For example, our marketing teams are particularly affected, they are becoming managers of experiences. They must capture the attention of their community by providing the right content in the right place and at the right time to more effectively involve members of the community. New profiles are therefore emerging, such as: Chief customer experience officer (managing customer experience) and Content manager (improving consumer relationships through managing content).
At the same time, we are continuing to develop data-related functions, such as Data scientist (managing data), Data steward (quality control of collected data) and Data architect (defining the data strategy and ensuring data optimization).
A formidable challenge and one in which the company is fully invested!