Klorane Botanical Foundation, Unesco and Sipa press join forces to showcase pathfinders for change
October 2, 2015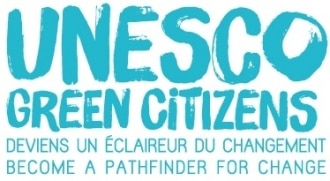 Via the UNESCO Green Citizens project, SIPA PRESS, UNESCO and the Klorane Botanical Foundation (founding partners) have been showcasing the men and women helping to shape the world of tomorrow, working towards a sustainable future.
Together, they selected eight projects that symbolize the notion of conveying practices throughout the world:
Senegal: "A Great Green Wall" against desertification in the Sahel
India: empowering local communities while preserving a natural heritage
France: a commitment to sustainable fishing in Brittany
USA: restoration of the Gulf of Mexico's coasts in Mississippi
Egypt: the Egyptian Recycling School
Nicaragua: promoting and transmitting indigenous knowledge
Vanuatu: performing arts to change behavior
Japan: using rice farming methods to teach environmental protection
Through portraits and documentaries, the pathfinders for change are being highlighted as emblematic examples, showing that everyone can become a citizen of our planet, rise to current and future challenges and make the right choices for a sustainable world.

(Photo credits, left to right: Karat/Sipa (India), Gastelo/Richard/Sipa (Nicaragua) and Cahen/Sipa (Senegal))
UNESCO GREEN CITIZENS is:
A platform for sharing experiences and best practice
A traveling photography exhibition: from October 1 to 31, 2015 on the external fences of the UNESCO headquarters in Paris, from October 6 to 25, onboard the SNCF's climate train in 19 French cities, and in February and March 2016, at the United Nations headquarters in New York.
www.institut-klorane.co.uk/unesco-green-citizens-become-pathfinder-change