Pierre Fabre is joining a unique initiative from the Association pour les Soins des Professionnels de Santé
9 November 2016
They care for and look after their patients on a daily basis... but who looks after them? At a time when they are experiencing more and more difficult work conditions, many health care professionals feel vulnerable; but when there is psychological suffering, they don't know who to turn to.
Since its creation in 1962, the Pierre Fabre Group has supported health care professionals and is committed to facilitating their mission. This is why we are giving our support to the Association Soins aux Professionnels de Santé, which today is publishing the results of a study on the vulnerabilities of health care professionals. 
Image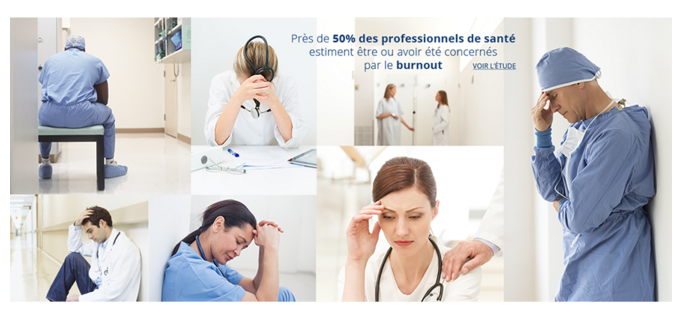 In 2015, almost half of health care professionals found themselves in a situation of suffering
Note that the results from 2015 revealed that almost half of the caregivers felt they had been in a situation of suffering in their career (50% were and/or had been affected by burnout, 14% by addictive behaviors).
More than 9 out of 10 health care professionals did not know of associations working against psychological suffering.
The results from 2016 tell us that in a situation of suffering, three quarters of health care professionals would seek help. However, only half of them would know who to contact (family and friends, colleagues, a psychologist, etc.), and more than 9 people out of 10 did not know of an association specializing in psychological support for health care professionals.
A unique and useful initiative, the study conducted by the association shows the importance of making available to health care professionals in suffering a dedicated structure for listening, guidance and support as well as centers specifically for them.
The survey was conducted via the internet from September 19 to October 10, 2016. Over 4,000 health care professionals responded. Among them, 25% are physiotherapists and just over 20% are doctors. They are followed by speech therapists, nurses, podiatrists, pharmacists, and dental surgeons. Three quarters of those who responded work exclusively on a private basis. The survey was conducted free of charge by Stethos.
Image