Work-study placements: opt for gaining experience at Pierre Fabre, a French international group
13 April 2018
Are you looking for a company that you can relate to for your work-study program? This year, the French group Pierre Fabre is offering around 170 apprenticeship or professionalization contracts, covering nearly 500 professions. What more do you need to find an opportunity that is true to your nature and embark on your career! Sonia Saint-Martin, Director of School and University Partnerships, speaks about the Group's Recent Graduates policy and shares some tips to give your application the best chance.
Image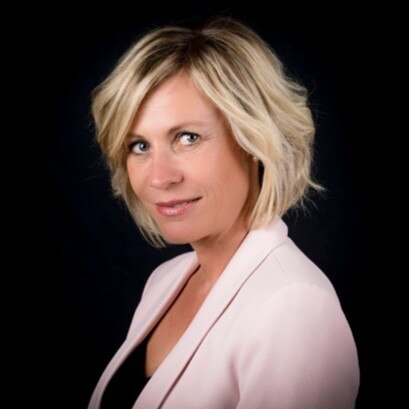 The Pierre Fabre Group is currently recruiting students for work-study placements. What are your needs?
Every year, the Pierre Fabre Group kicks off its work-study placement recruitment campaign in April. For 2018, we have identified 170 requirements for work-study contracts at all of our 48 French sites. These contracts can range from 9 to 36 months depending on the school or training. We are looking for candidates ranging from students who have successfully completed their undergraduate education to those with qualifications following up to five years of higher education, from various disciplines.
In which professions are there work-study placement offers? 
By joining the Pierre Fabre Group, students have the chance to join a French group that is active in the pharmaceutical and dermo-cosmetics sectors, and which offers an extraordinary abundance and variety of professions. The Group is home to 500 professions that cover the entire product development cycle: Research and Development (clinical development technician, analytical development, etc.), Industry / Logistics (production engineers, maintenance technicians, etc.), Marketing / Distribution (sales advisor, product manager, etc.) and Support functions (financial controller, legal counsel, etc.). We have needs in all these professions.
How are work-study students welcomed on board? 
The Pierre Fabre Group has always placed youth training at the heart of its Recent Graduates policy. We see work-study programs as an opportunity for the company to benefit from tomorrow's talent but also and above all, the opportunity for students to develop their employability skills. This is why we attach great importance to the mission proposed and the supervision organized. In 2017, according to the results of the Happy Trainees survey, nearly 9 out of 10 interns and work-study students recommended Pierre Fabre.
What is expected from work-study students? What are the required qualities? 
Rather than qualities, we are above all interested in their mindset. We are looking for candidates committed to ethical values and corporate social responsibility, who want to work for the health and well-being of human beings and who adhere to our culture of innovation.
Last but not least, we are looking for enthusiastic young people! The energy that the students bring with them is an essential resource for the Group.
How can students apply? How long does the recruitment process take? 
All work-study placement offers are available at job.pierre-fabre.com
To apply, simply create a candidate account and submit your resume and cover letter for the chosen offer. You can also make an unsolicited application, via this personal account and create alerts to receive our new openings as soon as they are published. I recommend that all students prepare their application well by reading up on the Pierre Fabre Group at www.pierre-fabre.com or by following us on the social networks (Facebook, LinkedIn, Twitter, Instagram and YouTube).
The recruitment process takes from 3 to 6 weeks in general. Students should expect to be interviewed by a recruiter and a manager.
Last question, why join the Pierre Fabre Group? 
There are so many reasons! To keep it short, I invite all candidates to view the graphic "8 good reasons to complete your work-study placement at Pierre Fabre" or read the testimonials of our students. They are our best ambassadors!